The most common serious injuries that occur in Detroit motor vehicle crashes include: (1) traumatic brain injuries; (2) injuries to the spinal cord, including herniated discs; (3) neck and back injuries; (4) shoulder injuries; (5) post-traumatic stress disorder; (6) miscarriage; and (7) depression.
These are considered "serious" injuries because they can significantly affect a person's life. Frequently, they are so debilitating that they prevent a person from resuming his or her normal life. They also impose enormous emotional and financial pressure on a Detroit auto accident victim and his or her family.
It is not uncommon for these injuries to disable crash victims from working, walking, independently performing their normal activities of daily living, driving, and caring for themselves.
If you have suffered a serious motor vehicle crash injury in Detroit, it is essential that you seek medical attention immediately.
You must also file a timely application for No-Fault benefits with your auto insurance company.
Finally, it is essential that you and your family talk with an experienced Detroit car accident lawyer to make sure that your legal rights to pain and suffering compensation and other economic damages are protected.
To learn more, please check out my page on "serious car accident injuries."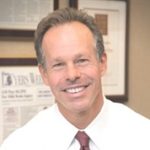 Named a "Leader in the Law" and "Lawyer of the Year" by Michigan's largest legal newspaper for his record-breaking auto accident verdicts, settlements and advocacy work in preventing wrecks, Steven Gursten heads Michigan Auto Law—a firm dedicated to serious motor vehicle accident injury cases and wrongful death lawsuits.