The short answer is quite a bit. In Michigan, where I practice, the law is terrible. An elderly driver can get a license re-examination to determine if he is still fit to drive, but only if that driver has killed someone, caused three car accidents in two years, or accrued 12 or more points on his license in two years. This is part of what I covered when I was interviewed on Michigan's elderly driving laws on the Mitch Albom show.
The question of when a senior should stop driving is an important one, and one that will be increasingly scrutinized as our population gets older. As current President of the Motor Vehicle Trial Lawyers Association, the topic of elderly driving is one that's also being looked at by several state legislatures that are trying to find common ground between protecting the public and protecting the rights and freedom of an individual. Also, as in Michigan, it seems politicians are quite interested in protecting well-organized lobbying groups, such as doctors, since doctors who fail to report a clearly unfit older driver have near-immunity in Michigan under the new law that passed.
As an attorney, I've seen both sides of this very emotional issue. I've litigated cases involving terrible wrecks caused by elderly drivers who clearly became confused and others involving older drivers who never should have been behind the wheel. And I've spoken at legal seminars and written about representing the elderly when they're injured in car accidents, when the defense attempts to devalue these people because of their advanced age.
But Ontario has a new interesting license renewal process for senior citizens that I think could greatly benefit states like Michigan, that currently have pretty weak driving laws:
In April, Ontario launched new testing to evaluate whether seniors over the age of 80 should be able to continue holding onto their license, according to a press release on Ontario's website.
Instead of a written knowledge test, the renewal program includes: a vision test, a driver record review, a modified in-class group education session and two in-class screening exercises which will evaluate a senior's cognitive abilities. For seniors in their eighties, it costs them $32 to renew their license and they must renew every two years.
Ontario is the only province in Canada which has an education portion in the renewal process.
It's my opinion that when age impairs  your ability to drive safely, and you become a danger to both yourself and other innocent people on the road with you, it's time to hand over the keys.
I've been proposing testing every couple years for elderly drivers after they reach a certain age to determine if they're safe enough to drive – just like Ontario is doing. This protects individual  freedoms and other drivers on our roads.
Related Articles:
Auto Insurance for Seniors in Michigan: What You Need To Know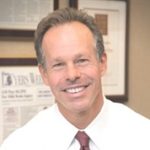 Named a "Leader in the Law" and "Lawyer of the Year" by Michigan's largest legal newspaper for his record-breaking auto accident verdicts, settlements and advocacy work in preventing wrecks, Steven Gursten heads Michigan Auto Law—a firm dedicated to serious motor vehicle accident injury cases and wrongful death lawsuits.