Help us raise teen driver safety awareness!
It's National Teen Driver Safety Week and we're working to build awareness of the serious consequences of distracted teen drivers.
According to the National Highway Traffic Safety Administration (NHTSA):
Leading Cause of Death for Teens The heart of NHTSA's mission is keeping families safe on America's roadways. Young drivers, ages 15- to 20-years old, are especially vulnerable to death and injury on our roadways – traffic crashes are the leading cause of death for teenagers in America. Mile for mile, teenagers are involved in three times as many fatal crashes as all other drivers.
In an effort to help parents prevent teen car accidents, we're working to get the word out about the seriousness of distracted driving and newly licensed teen drivers.
Distracted Driving Among Newly Licensed Teen Drivers – An infographic by the team at Michigan Auto Law
Help us spread the word by sharing the above infographic with your friends and family on your own sites, facebook and twitter.
Let's work together to reduce the number of teen crashes!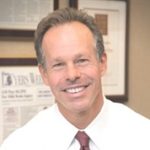 Named a "Leader in the Law" and "Lawyer of the Year" by Michigan's largest legal newspaper for his record-breaking auto accident verdicts, settlements and advocacy work in preventing wrecks, Steven Gursten heads Michigan Auto Law—a firm dedicated to serious motor vehicle accident injury cases and wrongful death lawsuits.