After state motorcycle helmet repeal, more motorcyclists die without helmets
Advocates for riding a motorcycle without a helmet will often tell you that it's actually more safe to ride without one. I hear this all the time.  These advocates claim that because a biker's vision isn't blocked or the biker is able to turn his head further, they will be able to see danger and can avoid a crash better than a rider in a helmet. Or they will blame accidents on biker inexperience or on other drivers.
The problem these advocates have is that the numbers don't back them up.  Consider the latest report from the Governors Highway Safety Association:
For motorcyclists in Michigan without helmets, death rates climbed a whopping 9% in 2013, to 60 from 55 the previous year.
Deaths among all Michigan riders, helmets or not, fell in 2013 by less than 1%, from 129 in 2012 to 128. This is compared to a 7% drop in the national fatality total, which is approximately 4,610 in 2013 compared in 4,957 in 2012.
Michigan's mandatory helmet law was repealed two years ago by Gov. Rick Snyder.  I spoke out against this, and I was quoted on the front page of the Detroit Free Press the day following the repeal, predicting that we would see more riders die, more riders being seriously injured, and the costs of medical care rise.
Now, motorcyclists may ride without a helmet in Michigan if they:
Carry $20,000 in additional medical insurance;
Are 21 or older;
Have at least two years of riding experience; or
Have passed a safety training test.
Washington, D.C., and 19 states have universal helmet laws. Michigan is one of 28 states with a partial helmet law. Illinois, Iowa and New Hampshire are the only states that have no laws mandating helmet use, according to an article in The Detroit News: "Motorcycle fatalities for those without helmets up 9% in Michigan."
Helmets are the single most effective way to prevent serious injuries and motorcycle deaths. A nearly 10% increase in motorcycle deaths in those without helmets is a serious testament to this.
As a motorcycle accident lawyer and a safety advocate, I don't want to see you sitting across my desk one day.  Please, wear your motorcycle helmet for every ride.
Related information:
7 reasons every state should pass a motorcycle helmet requirement
One year post Michigan motorcycle helmet repeal: Too many preventable deaths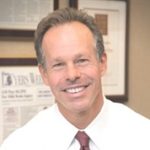 Named a "Leader in the Law" and "Lawyer of the Year" by Michigan's largest legal newspaper for his record-breaking auto accident verdicts, settlements and advocacy work in preventing wrecks, Steven Gursten heads Michigan Auto Law—a firm dedicated to serious motor vehicle accident injury cases and wrongful death lawsuits.