It's no secret that I think that Michigan's motorcycle helmet law repeal was a big mistake.
Now, American Riders Aiming Toward Education (ABATE) claims that fatalities from motorcycle accidents have dropped this year, implying that wearing a helmet was actually causing more danger.
As reported by The Detroit News:
Proponents of the new law that allows motorcyclists to ride without helmets claim fatalities have dropped this year, despite fears the measure would cause deaths to increase.

But Michigan's Office of Highway Safety Planning and AAA of Michigan say any perceived drop is premature and based on insufficient evidence.
Really?
First, as Anne Readette, spokeswoman for the Office of Highway Safety Planning — a division of the Michigan State Police — is quoted as saying in the article:
"It is not possible to conduct an analysis or draw conclusions regarding motorcycle deaths until the entire year's crash data is finalized sometime in the spring of 2013," Readette said.
Second, apparently ABATE missed this tragically ironic story. Third, where were these voices when, in the first 3 months following the repeal, when the motorcycle accident and death rate spiked? It's bad enough when people argue that helmet use has zero impact on the number and severity of motorcycle accident injuries. But now ABATE seems to imply that wearing a helmet is actually causing more motorcycle accident injuries and fatalities. In case you missed elementary school science class, our heads and brains are fragile:
Please wear a helmet.
Related Articles: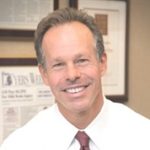 Named a "Leader in the Law" and "Lawyer of the Year" by Michigan's largest legal newspaper for his record-breaking auto accident verdicts, settlements and advocacy work in preventing wrecks, Steven Gursten heads Michigan Auto Law—a firm dedicated to serious motor vehicle accident injury cases and wrongful death lawsuits.