Our very own Jordan Jones has been named a Michigan Super Lawyers "Rising Star" for 2015.
Super Lawyers is a listing of outstanding attorneys who have attained a high degree of peer recognition and professional achievement. Rising Stars is an honor limited no more than 2.5% of attorneys in each state, for lawyers who are under 40 years old or who have been practicing for less than a decade.
Jordan started off at Michigan Auto Law as a law clerk, and he's hit the ground running faster than perhaps any new auto accident attorney in the state. He's already assisted with the top truck accident jury verdict in Michigan last year, working on briefs and motions before and throughout the trial and assisting in the proofs.
Jordan was also a part of the team that earned the top-reported truck accident verdict in Michigan in 2012, according to published reports from Michigan Lawyers Weekly). In this case, a Macomb County jury awarded a $2.55 million verdict to the surviving family of an elderly man who was hit and killed by a commercial truck while riding his bicycle.
Jordan is a litigation attorney at Michigan Auto Law, with a sub-specialty in both serious truck accident case investigation and first-party No Fault litigation. He has a strong belief that the only way to make dangerous truck and bus companies more safe is to first find every safety violation they committed, and the only way to do this is through extensive legal discovery. His interest in No Fault work stems from his genuine caring for people. When insurance companies break promises and cut-off PIP benefits that people sometimes desperately need just so they can receive medical care, or wage loss so they can pay their mortgage and grocery bills, Jordan is making a difference in people's lives.
Jordan has a warm, compassionate demeanor that immediately puts people and his clients at ease. He genuinely cares and it shows.
Another issue that Jordan is strongly committed to is civil rights and equal opportunity to justice.  Last summer, Jordan spoke about diversity in the legal profession with prospective law school students in Baltimore, as part of the American Association for Justice's Minority Caucus Annual Service Project. There, he shared his experiences as a first-generation college student of Black Canadian and Maltese descent.
Jordan grew up in Ontario, Canada and went to law school at Wayne State University in Detroit, Michigan. He decided to pursue a law degree because he wanted to be able to truly help people, stemming from growing up in an impoverished neighborhood of immigrants, who weren't aware of their legal rights or where to turn when legal trouble arose.
You can read more about Jordan here.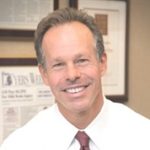 Named a "Leader in the Law" and "Lawyer of the Year" by Michigan's largest legal newspaper for his record-breaking auto accident verdicts, settlements and advocacy work in preventing wrecks, Steven Gursten heads Michigan Auto Law—a firm dedicated to serious motor vehicle accident injury cases and wrongful death lawsuits.