Making sure that you have a valid, Michigan No-Fault auto insurance policy on your car or truck is the best way to prepare for a Detroit motor vehicle crash.
Although our attorneys always recommend full coverage with unlimited Michigan No-Fault PIP medical benefits, they acknowledge that the law does provide drivers with coverage options.
The crucial thing here is not necessarily the option you pick, but the fact that you are purchasing and maintaining the No-Fault auto insurance that is legally required in Michigan.
By having a valid policy in effect for your vehicle at the time of a Detroit auto accident, you have made the necessary preparations to ensure that you and your will have access to vital No-Fault coverage that will help you pay for accident-related medical bills and lost wages. You will have also prepared yourself to bring a lawsuit against the at-fault driver for pain and suffering compensation.
However, if you have not purchased a No-Fault auto insurance policy for your car or truck, then you will not be prepared for a Detroit car crash. In the event of an auto accident, if you do not have insurance, then you will be disqualified from receiving or suing to receive any No-Fault benefits and you will be barred from suing the at-fault driver for noneconomic and/or economic damages. Additionally, you may be held financially liable for No-Fault benefits paid out to other people who were injured in the crash.
Here are more strategies to help you prepare for a Detroit motor vehicle crash:
Have your registration information in the vehicle
Have your driver's license available
Have the vehicle's owner's contact information available
Have your insurance card or "certificate of insurance" in the vehicle
To learn more, please check out my page on "how to prepare for a car accident."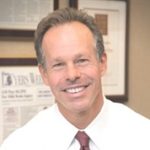 Named a "Leader in the Law" and "Lawyer of the Year" by Michigan's largest legal newspaper for his record-breaking auto accident verdicts, settlements and advocacy work in preventing wrecks, Steven Gursten heads Michigan Auto Law—a firm dedicated to serious motor vehicle accident injury cases and wrongful death lawsuits.