How to figure out whether it's time for your elderly loved one to stop driving because it's too unsafe – and tips to approach the talk about handing over the keys
It's a conversation we all dread. But there may come a time when it's not safe for a loved family member to drive anymore.
Is there an age that's too old to drive safely?
Don't get me wrong. I'm in no way advocating taking the car keys away from your parents and grandparents at the first sign of a hearing aid or change in eyesight.
I've weighed in on the debate as an attorney expert in the media several times, most recently, following the tragic death of 88-year-old Lorriane McKaig of Livonia, Michigan.  News reports indicate Ms. McKaig was driving to her favorite restaurant, but got lost, and was found unresponsive all the way on Detroit's east side in the frigid temperatures.
wistiaEmbed = Wistia.embed("l4l5glwxxs");
Her family members said in published reports that Ms. McKaig could be forgetful and only drove in her hometown of Livonia. But what if they had talked to her about turning in her keys? What the grandmother of four still be alive today?
I came across a helpful article in the Detroit Free Press, which offered some great tips on approaching the talk about whether it's really time to park the car for the last time:
Do your homework: Observe driving habits first. Age, itself, does not make one a poor driver. Take a look at this worksheet, "Warning Signs for Older Drivers" for help.
Approach the topic gently over time, but don't wait for a preventable accident: Don't wait for an auto accident or a moment when the senior citizen might be too embarrassed.
Avoid accusatory language: Start with, "I've been thinking about…" or "I saw this article about driving…" and avoid language that seems accusatory, such as, "You shouldn't drive anymore."
Trustworthy family members should give the talk: Outspoken family members may not be the right choice at the beginning, and studies show the news best comes from spouses. The Hartford Center for Mature Market Excellence indicates about half of married drivers would rather hear concerns from spouses, although doctors are a close second.
Have a plan for backup transportation: Such as help from family members and a taxi services. This eases the transition and helps with planning. The Area Agency on Aging offers  Driving Tips and How to Help an Older Driver, where you can compare costs for owning and maintaining a vehicle versus using public transportation.
Here's the full Detroit Free Press article: Senior drivers dread conversation about handing over keys.
Do elderly drivers cause more crashes?
The problem is that older drivers are more unsafe than the general population.  Statistically, senior drivers represent a greater danger on the road.
Here are the latest statistics available for Michigan, where I'm an attorney and practice law, according to the Michigan Traffic Crash Facts from 2012:
There were 1,259,615 licensed drivers age 65 and older who represented 17.8% of Michigan's active driving population.
The drivers in this age group represented 8.9% (41,047) of drivers in all crashes and 14.5% (196) of drivers in fatal crashes.
163 people age 65 and older were killed in traffic crashes; 121 (74.2%) of them were drivers.
In addition, 6,798 people age 65 and older were injured in traffic crashes, 9.6 percent of all persons injured in crashes.
As far as the elderly driving debate goes, I personally believe that there's no set age when someone is too old to drive. But I also believe that no matter the age, your right to drive a car ends when you pose an unreasonable risk to  injuring or killing other innocent drivers on the road.
We can do much to prevent these car accidents involving senior citizens and the elderly. Having the secretary of state do vision screening, more frequent license renewals and some very quick (and inexpensive)  tests, such as a mini-mental state exam (a screening tool for dementia), and a basic test for physical dexterity and coordination would do much to prevent drivers who are too old to drive from harming others on the road.
In fact, just knowing that a license renewal would involve these additional measures would stop many people who suspect they shouldn't be driving from showing up to begin start.
For more information and safety tips for older drivers on my blog post: "Elderly Drivers: Michigan Attorney Weights in on National Debate."
How do you plan to have that conversation with your parent, spouse or elderly loved one?
Related information:
Elderly driving and car accidents: Let's focus on prevention before the accident – not after
Auto Insurance for Seniors in Michigan: What You Need To Know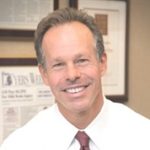 Named a "Leader in the Law" and "Lawyer of the Year" by Michigan's largest legal newspaper for his record-breaking auto accident verdicts, settlements and advocacy work in preventing wrecks, Steven Gursten heads Michigan Auto Law—a firm dedicated to serious motor vehicle accident injury cases and wrongful death lawsuits.