As hit and run Detroit car accidents continue to increase in a city with over 50% of drivers operating uninsured vehicles, it is important that Motor City drivers know their rights and obligations if they are injured or involved in a hit-and-run crash.
Hit-and-run car accidents have increased 36% between 2014 and 2018, from 6,049 to 8,251, according to Michigan Traffic Crash Facts.
Hit and run Detroit car accidents are a serious problem. Here's what Detroiters need to know should they find themselves in this type of accident:
First, drivers need to know that they must immediately stop at the scene of the crash, exchange information with the other drivers and call for an ambulance where necessary.
Second, drivers need to know about the serious jail time and fines they face if they're involved in a hit-and-run and they fail to stop and do what the law requires.
Third, drivers need to know about their rights to collect No-Fault benefits and sue for pain and suffering compensation through their "uninsured motorist" insurance policy.
Learn more about your rights and obligations in a hit-and-run car accident: Hit and Run Michigan Car Accidents: 7 Facts to Know.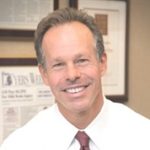 Named a "Leader in the Law" and "Lawyer of the Year" by Michigan's largest legal newspaper for his record-breaking auto accident verdicts, settlements and advocacy work in preventing wrecks, Steven Gursten heads Michigan Auto Law—a firm dedicated to serious motor vehicle accident injury cases and wrongful death lawsuits.