A headache after a car accident is a serious condition for car crash victims in Detroit and throughout Michigan.
Not only can the pain be extreme and debilitating, but the headache, itself, may be a symptom of a serious injury that has not yet been diagnosed.
Seeking prompt medical attention is crucial to finding out why you're experiencing a headache after a car accident and to getting the necessary treatment that will allow you to recover and start rebuilding your life.
To protect yourself, your health and your legal rights, you need to know about the following if you have suffered a headache after a car accident in Detroit:
What is a post-traumatic headache?
What steps should I take to get the necessary medical attention?
What steps should I take to protect my legal rights?
What are the causes of a headache?
What are my treatment options?
To learn more about headache after a car accident in Detroit, please check out my page "Headache After Car Accident Won't Go Away: Should I Be Concerned?"
Related Articles: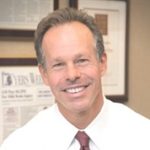 Named a "Leader in the Law" and "Lawyer of the Year" by Michigan's largest legal newspaper for his record-breaking auto accident verdicts, settlements and advocacy work in preventing wrecks, Steven Gursten heads Michigan Auto Law—a firm dedicated to serious motor vehicle accident injury cases and wrongful death lawsuits.