There are important considerations to weigh when deciding whether a Detroit telematics car insurance discount is worth signing up for.
On the one hand, in return for allowing your insurer to use a cell phone-app to track and monitor and document your driving behaviors, your insurer will give you a small discount on your auto insurance – although the discount may be only temporary.
On the other hand, in return for receiving a small and possibly short-term discount, you will have agreed to give your insurance company full access to your private driving information, which could be used to increase your premiums, to justify a refusal to renew your policy and/or to deny your claims.
The way I explain it to people is that the discount is really an access fee that the insurer is paying to you for your permission to gather information about how you drive – and to use that information however your insurer sees fit.
If you are considering a Detroit telematics car insurance discount, then you need to know the following:
How is a telematics car insurance discount different from a reduced insurance premium?
What private driving information are you giving your auto insurer access to by signing up for a telematics discount?
How could your driving information be used by your insurance company to increase or reduce your premiums?
Can the information you provide be used to deny your claims?
Are there any legal limits on how your driving information is used?
To learn more about how telematics might affect Detroit auto insurance rates, please check out my page "telematics car insurance discount."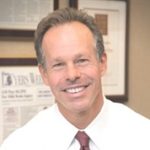 Named a "Leader in the Law" and "Lawyer of the Year" by Michigan's largest legal newspaper for his record-breaking auto accident verdicts, settlements and advocacy work in preventing wrecks, Steven Gursten heads Michigan Auto Law—a firm dedicated to serious motor vehicle accident injury cases and wrongful death lawsuits.