A Detroit T-Bone crash is a car accident where one vehicle strikes another at a perpendicular angle, creating a "T" shape.
The driver of either vehicle could be at-fault for causing the T-Bone crash. For example, the driver of the striking vehicle may have gone through a red light and struck the other vehicle who had a green light (and thus the right of way) and was lawfully passing through the intersection.
Or the driver of the vehicle that is struck on the side may have negligently rolled through a stop sign and onto a busy thoroughfare on which the other vehicle was lawfully traveling with the flow of traffic and was not able to stop in time to avoid a collision.
As in other types of car accidents in Michigan, fault will depend on who was driving without the requisite amount of care that "reasonably careful" driver would use and/or who was violating the state or local traffic laws.
When a person is injured in T-Bone crash, he or she may be able to recover pain and suffering compensation as well as damages to help pay for their medical bills and lost wages if his or her injuries prevent him or her from going back to work. An experienced car accident attorney can help them get the best possible outcome in their case.
To learn more about your legal rights under the Detroit T-Bone crash law – as well as the following issues – please check out my "t-bone accident" page:
Where do T-Bone auto accidents typically occur?

What injuries can arise in T-Bone crash?

What factors will affect how much a T-Bone accident case will settle for?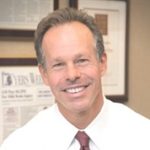 Named a "Leader in the Law" and "Lawyer of the Year" by Michigan's largest legal newspaper for his record-breaking auto accident verdicts, settlements and advocacy work in preventing wrecks, Steven Gursten heads Michigan Auto Law—a firm dedicated to serious motor vehicle accident injury cases and wrongful death lawsuits.