One of the most important things you need to know about a Detroit semi crash is that it is nothing like a Motor City car accident. The trucking laws that apply are very different. If certain deadlines are not met, valuable evidence can be destroyed. There may be multiple layers of insurance and multiple responsible parties involved.
To make sure that your legal rights are protected and enforced – and that you and your family recover the pain and suffering compensation and economic damages you're legally entitled to – you need an experienced truck accident attorney standing up for you and working to get you the best possible outcome.
Driver error is one of the main common causes for a Detroit semi crash, but there are others such as motor carriers putting unqualified and unsafe drivers out on the road, speeding, and drivers being too distracted or tired to safely pay attention to what's happening on the road.
The parties who may have legal responsibility for a Detroit semi-truck crash include the driver, the trucking company that employed the driver, the company that does maintenance on the semi, and/or the owner of the trailer the semi was pulling.
The liability insurance coverage limits of the semi involved in a crash is one of the most important factors affecting how much compensation a semi crash victim can recover. Unlike passenger vehicles in Michigan which could have no more than $50,000 in liability coverage, federal law requires semis, truck and commercial vehicles to have no less than $750,000 in bodily injury and property damage coverage.
To learn more about your rights under the Detroit semi crash law, please check out my "semi truck accident" page.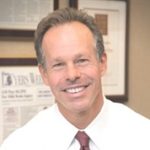 Named a "Leader in the Law" and "Lawyer of the Year" by Michigan's largest legal newspaper for his record-breaking auto accident verdicts, settlements and advocacy work in preventing wrecks, Steven Gursten heads Michigan Auto Law—a firm dedicated to serious motor vehicle accident injury cases and wrongful death lawsuits.