If you or a loved one has been injured in a Detroit Amazon truck crash, you need to know the statistics about how many reported truck accidents Amazon has been involved in in recent years. You also need to know how many unsafe-driving and unsafe-vehicle violations Amazon has been cited for.
In order to be able to recover the best settlement possible in your case, it is crucial to know whether the truck that hit you and caused your injuries was an Amazon-owned vehicle or a vehicle owned by independent motor carrier that Amazon hired through its Relay app.
Amazon uses its Relay app and similar app software to find smaller transportation companies to haul loads and deliver packages.
The problem is that the vetting process with the Relay and other apps is inadequate for Amazon to thoroughly and accurately identify safe and experienced trucking companies to partner with.
Consequently, the risk is high that a motor carrier company with a history of crashes and safety violations may be the cause of the next serious or deadly Amazon truck accident.
This is why it is so important to hire an experienced truck accident attorney if you or a loved one has been injured in a Detroit Amazon truck crash. A truck accident lawyer with a track record of successful trial verdicts and settlements and a reputation for going to trial will help you and your family recover the pain and suffering compensation and No-fault benefits you are legally entitled to and help you get the best truck accident settlement possible in your case.
To learn more, please check out my "Amazon truck accident" page.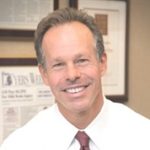 Named a "Leader in the Law" and "Lawyer of the Year" by Michigan's largest legal newspaper for his record-breaking auto accident verdicts, settlements and advocacy work in preventing wrecks, Steven Gursten heads Michigan Auto Law—a firm dedicated to serious motor vehicle accident injury cases and wrongful death lawsuits.