A recent medical study has found the severity of a child's concussion symptoms did not necessarily explain how long it would take for these symptoms to go away. This study, if confirmed with adult populations with brain injury, has profound implications for how doctors manage concussions and traumatic brain injury patients, and how lawyers and insurance companies evaluate these cases for settlement.
A concussion after a car accident is one of the most common injuries from a collision.  In Michigan, we actually have a "closed-head injury exception" written into our auto accident law because of the prevalence of these injuries and because they can be devastating for the individual, but difficult to show on objective diagnostic testing such as MRI or CT scan.  According to the National Institutes of Health (NIH), a concussion is a "brain injury that may result in a bad headache, altered levels of consciousness, or unconsciousness."
The new concussion study, led by Joseph Grubenhoff, MD, of the Department of Pediatrics at the University of Colorado, aimed to discover whether the severity of concussion symptoms increased the likelihood that symptoms would last longer.  It's something doctors and lawyers have taken for granted for so long, that few researchers have bothered to re-examine the premise behind the medical classification of brain injuries.
The findings showed that more severe concussion symptoms predicted a greater risk of developing post-concussive syndrome – but did not predict how long standard symptoms would last, according to a recent article on DailyRX, "Severe Concussion Symptoms Offered Few Clues About Recovery."
Post-concussive syndrome involves persistent symptoms like dizziness or headaches.
The researchers concluded that any child or teen who sustains a concussion should have a follow-up appointment to closely monitor their recoveries. This is good advice for concussion survivors of any age.  It also helps attorneys who help people with brain injuries to refute the way most insurance company doctors perform IMEs in auto accident cases.  If this study shows that initial severity does not predict how long standard concussion symptoms will last, then most of the more notorious IME doctors cannot simply say that all concussions and brain injuries classified as mild or moderate always get better – as they nearly always do.
Here's how the study worked: The researchers began tracking 234 children and teens, aged 8 to 18, who were seen in the ER for concussion. The severity of their symptoms were rated and a month later, assessed for how long it was taking for the symptoms to resolve.
Of the child participants, one in five (21%) still had some concussion symptoms. However, there was no connection between those who still had symptoms and the severity of the initial symptoms, according to the study.
An interesting note from the researchers is that cognitive symptoms, like confusion and memory problems, may need closer attention. These are the symptoms that are almost always masked in the weeks following  a car accident, when someone is hurt and on pain medications. It's easy to overlook problems with memory, attention and concentration when someone is dealing with acute injuries, surgeries, broken bones, and on strong pain medications.
Related information: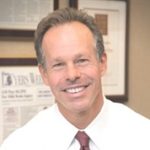 Named a "Leader in the Law" and "Lawyer of the Year" by Michigan's largest legal newspaper for his record-breaking auto accident verdicts, settlements and advocacy work in preventing wrecks, Steven Gursten heads Michigan Auto Law—a firm dedicated to serious motor vehicle accident injury cases and wrongful death lawsuits.