It is very common for a person to suffer chest pain after a Detroit vehicle crash. There are several causes. The impact itself can cause a person to be thrown into the steering wheel or dashboard. Plus, a person's chest area can be injured from the force of seat belt restraints and/or the deployment of the air bags.
This kind of chest pain is serious and medical attention should be sought immediately. It could be a sign that you have suffered a broken rib or serious injuries to the heart, lungs or other internal organs.
In order to make sure that you are receiving all of the medical care and treatment you need and that your legal rights to damages, compensation and benefits are being protected, you need to know about the following if you have suffered chest pain after a Detroit vehicle crash:
What are the symptoms?
What injuries could be causing your chest pain?
Why is it important to report chest pain as soon as you start experiencing it?
Learn about making a claim with your auto insurance company
Find out about your rights to sue for No-Fault benefits and pain and suffering compensation
To learn more about what to do if you have suffered chest pain after a Detroit vehicle crash, please check out my page "chest pain after a car accident."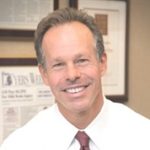 Named a "Leader in the Law" and "Lawyer of the Year" by Michigan's largest legal newspaper for his record-breaking auto accident verdicts, settlements and advocacy work in preventing wrecks, Steven Gursten heads Michigan Auto Law—a firm dedicated to serious motor vehicle accident injury cases and wrongful death lawsuits.