Changes to Michigan's mini tort law will make it easier for Detroit drivers to get their cars and trucks fixed after a car accident.
Under the current law, car accident victims can use the mini tort law to recover up to $1,000 in damages from an at-fault driver to cover the cost of repairing their vehicles – or to pay for the deductible on their collision insurance coverage.
Under Michigan's new No-Fault law, the mini tort recovery is going to triple.
Specifically, under the new mini tort law, Detroit drivers – and drivers throughout the state – will be able to recover up to $3,000 from the at-fault driver.
That's an increase from $1,000 to $3,000!
But drivers will have to wait a little before they can take advantage of the increase in the mini tort recovery limit.
It will be available only for car accidents after July 1, 2020. To learn more about the mini tort under the new No-Fault law, click here.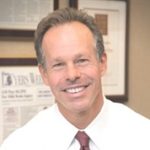 Named a "Leader in the Law" and "Lawyer of the Year" by Michigan's largest legal newspaper for his record-breaking auto accident verdicts, settlements and advocacy work in preventing wrecks, Steven Gursten heads Michigan Auto Law—a firm dedicated to serious motor vehicle accident injury and wrongful death cases.