It is not uncommon for people who have been injured in a Detroit car crash to experience intense feelings of fear, helplessness and even horror for a long time afterward. Maybe for the rest of their lives. This mental trauma after a car accident is called "Post Traumatic Stress Disorder" or PTSD and nearly 30% of crash victims suffer from it.
If you are experiencing any of the following PTSD symptoms including depression after a car accident, see your doctor immediately:
Flashbacks

Nightmares

Avoiding and/or refusing to drive or ride in a vehicle

Feeling emotionally numb

Avoiding activities that you once enjoyed

Feeling hopeless about your future

Memory problems

Having trouble concentrating

Difficulty maintaining close relationships

Irritability or anger
Treatment for PTSD may include psychotherapy, behavioral therapy, cognitive processing therapy, and medication.
No-Fault benefits, which are paid by your auto insurance company, will help cover the costs of your PTSD-related medical care and treatment.
You may be able to sue the at-fault driver who caused the crash that led to your PTSD and hold him or her legally liable to compensate you for your pain and suffering.
To learn more about your legal rights to pain and suffering compensation for post-traumatic stress disorder after a Detroit car crash and getting the best settlement possible in your case, please check out my page for "PTSD after car accident."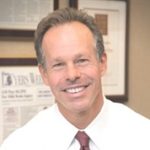 Named a "Leader in the Law" and "Lawyer of the Year" by Michigan's largest legal newspaper for his record-breaking auto accident verdicts, settlements and advocacy work in preventing wrecks, Steven Gursten heads Michigan Auto Law—a firm dedicated to serious motor vehicle accident injury cases and wrongful death lawsuits.