Not only can you sue for negligence in a car accident in Detroit, but it may be the only way for you to recover the pain and suffering compensation and economic loss damages you are entitled to.
Specifically, a person who has been injured in a Motor City auto accident will have to file a negligence in a car accident lawsuit to recover the following from the at-fault driver who caused the accident:
Pain and suffering compensation, which is also referred to as "noneconomic loss" damages.
"Excess" medical bills coverage (after July 1, 2020). This recovery consists of money damages for when a victim's accident-related medical expenses exceed the No-Fault PIP medical benefits coverage level in the auto insurance policy under which the victim is claiming benefits. The new medical benefits coverage levels become available in auto insurance policies issued or renewed after July 1, 2020.
Money damages to cover vehicle damage repair costs (which is accomplished through the filing of a mini tort claim).
To learn more about how you can sue for negligence in a car accident in Detroit, please check out my page, "What Is Negligence In A Car Accident Case in Michigan?"
Related Article: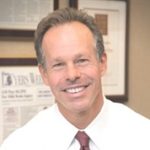 Named a "Leader in the Law" and "Lawyer of the Year" by Michigan's largest legal newspaper for his record-breaking auto accident verdicts, settlements and advocacy work in preventing wrecks, Steven Gursten heads Michigan Auto Law—a firm dedicated to serious motor vehicle accident injury and wrongful death cases.