Back pain after a Detroit crash should be taken seriously because if it is not properly diagnosed and treated, then you could have chronic pain and disability for the rest of your life.
Back pain could be the result of any or several of the following crash-related injuries:
Lumbar sprains and strains
Fractures (lumbar and thoracic vertebral fractures)
Herniated discs (lumbar or thoracic)
Bulging, ruptured or protruding discs
There are important steps that you should take if you have suffered back pain after a Detroit crash in order to make sure you get the medical care you need, you have the financial support to sustain you and your family as you heal, and you recover the pain and suffering compensation you are entitled to from the at-fault driver.
Those steps include:
Getting examined by a doctor as soon as possible.
Getting the appropriate diagnosis and treatment and being treated by the proper specialist.
Following the course of treatment recommended by your doctor which could include surgery or physical therapy.
Getting help from a lawyer who has the experience, skill, track record and resources to fight to recover the compensation and benefits you are entitled to.
It is important to remember that an experienced lawyer will help you get a settlement for more money – and get a settlement faster.
To learn more about back pain after Detroit crash, please check out my page "back pain after car accident."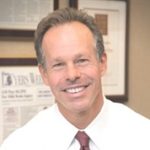 Named a "Leader in the Law" and "Lawyer of the Year" by Michigan's largest legal newspaper for his record-breaking auto accident verdicts, settlements and advocacy work in preventing wrecks, Steven Gursten heads Michigan Auto Law—a firm dedicated to serious motor vehicle accident injury cases and wrongful death lawsuits.