Even though Detroit drivers would no longer have to pay high No Fault premiums, they'd still have to buy liability coverage and pay MCCA assessments
House Republicans introduced legislation in early February to repeal Michigan's 45-year-old No Fault auto insurance law and replace it with a pure tort liability system.
Included among these House GOP politicians is Rep. Lana Theis (R-Brighton), chair of the House Insurance Committee and sole sponsor of the defeated Theis-Duggan-Leonard No Fault plan.
The principal bills in the recently-introduced package to repeal No Fault and replace with a pure tort liability system are House Bill 5517 and House Bill 5518 which, if passed, would make the following changes to Michigan's auto insurance laws:
Michigan's 45-year experiment with No Fault ends.
Michigan becomes a pure tort liability state, meaning that car accident victims in Detroit and throughout the state can sue an at-fault driver who causes a car accident for all of their economic and non-economic losses. There will no longer be a threshold test for pain and suffering claims as there currently is, and the wrongdoer driver is now responsible for all of a victim's medical expenses, attendant care, wage loss and vehicle damage that he or she causes. The majority of states in the country today are considered pure tort liability states.
Even though drivers would no longer be entitled to catastrophic injury coverage after a car crash, they would still have to pay annual assessments to the Michigan Catastrophic Claims Association.
The only auto insurance that Michigan drivers would be required to carry is liability insurance with 20/40/10 policy limits.
If No Fault repeal goes through, when would a pure tort liability system begin?
For the most part, Michigan would become a pure tort liability system (with no threshold requirement for pain and suffering claims) for purposes of car accident litigation on January 1, 2020.
That's because HB 5517 provides that the existing "subsection" of Michigan's No Fault threshold law (MCL 500.3135 [subsection (3)]) that "abolished" "tort liability" will no longer apply "after December 31, 2019," except under limited circumstances. (HB 5517, Page 43)
The limited circumstances exception wouldn't extend by much the decades-old, existing "tort liability" abolishment.
Under HB 5517, No Fault's "tort liability" abolishment could continue temporarily, but would, ultimately, cease upon the expiration or lapse of auto insurance policies that were "issued or most recently renewed before January 1, 2020." (HB 5517, pages 42-43)
To learn more about this potential switch and how it affects pain and suffering lawsuits, please check out my blog post, "Bills to replace No Fault with pure tort liability insurance system introduced."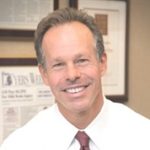 Named a "Leader in the Law" and "Lawyer of the Year" by Michigan's largest legal newspaper for his record-breaking auto accident verdicts, settlements and advocacy work in preventing wrecks, Steven Gursten heads Michigan Auto Law—a firm dedicated to serious motor vehicle accident injury and wrongful death cases.