2.4 million people, including 475,000 children, will suffer a brain injury this year
March is Traumatic Brain Injury Awareness month. But brain injuries are almost a daily reality for me, since as a lawyer  I help many car accident victims who suffer life-altering traumatic brain injuries.
And according to the Brain Injury Association of America, 2.4 million people, including 475,000 children, sustain a TBI in the U.S. each year.
A traumatic brain injury (TBI) is a blow, jolt or bump to the head or a penetrating head injury that disrupts the normal function of the brain.  It is not necessary to lose consciousness to suffer a brain injury.  Car accidents are the second-leading cause of TBI in America.
It is my job as an attorney to advocate for people with brain injuries. This can be difficult because people with brain injuries often appear "normal."  They speak well.  They don't look obviously brain damaged. But while they may appear normal on the outside, there are organic and chemical changes occurring in their brains that cause an array of serious consequences. Often this is accompanied by behavioral changes that are very difficult for people around a brain injury survivor to understand, and it is difficult for the brain injured person to cope with.
Diagnostic  tests like MRIs and CT scans also often show "normal" results, when in fact, a person can have a severe brain injury.
To really put this into perspective, I want to share this video today. It outlines the  real lives of four courageous survivors of traumatic brain injury. The first survivor, Anita K, was in a car accident.
These are the faces of TBI.
A brain injury that happens in an instant can cause a lifetime of physical, cognitive and behavioral challenges.
But there is hope. Early access to medical care, and awareness of the symptoms and injury itself can greatly increase overall quality of life.
Related information:
Traumatic brain injury and its true costs on society: $76.3 billion per year in lost productivity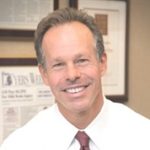 Named a "Leader in the Law" and "Lawyer of the Year" by Michigan's largest legal newspaper for his record-breaking auto accident verdicts, settlements and advocacy work in preventing wrecks, Steven Gursten heads Michigan Auto Law—a firm dedicated to serious motor vehicle accident injury and wrongful death cases.