Vehicle technology is evolving so fast, that it's hard to fathom what they're now actually able to do. There are cars that can drive themselves. There are cars that can communicate with each other. And now there are transparent cars.
This "transparent" car created by Japanese researchers uses projectors, cameras, and special mirrors to reflect what's outside the car onto the surfaces inside. The resulting images allow the driver to see what's going on all around the vehicle, even behind and in blind spots.
According to Techcrunch.com:
"Created by Susumu Tachi and Masahiko Inami of the Graduate School of Media Design at Keio University, the project is designed to help drivers stay aware of their surroundings. The technology isn't new – this sort of video camouflage has been around for a while – but by shrinking it down and sticking it into a car you can do a sort of reverse camouflage. Instead of hiding objects with light, the projector renders the Toyota Prius in the video "transparent.""
Allowing drivers to see what otherwise would be blind spots is notable, especially for commercial trucks. I've written about the need for "crossover mirrors" on trucks to prevent trucks that injure and kill pedestrians and bicyclists on city streets and in neighborhoods. Crossover mirrors are a simple solution that largely eliminate these blind spots. Many truck crossover mirrors cost $100 to $250, which is a small cost to pay to save a person's life. The mirrors are designed so that any person who is at least three feet tall and at least one foot away from the front of the cab can be seen by the truck driver in the mirror.
But what about a transparent truck?
A transparent car could also reduce child backover accidents. A backover accident occurs when a vehicle coming out of a driveway or parking space backs over a child because the driver does not see the child. It's incredibly common, and especially heartbreaking because often, it's the parent driver who runs over his or her child.
According to kidsandcars.org, at least 50 children are being backed over in car accidents every week in the U.S. Forty-eight are treated in hospital emergency rooms and at least two children are fatality injured each week.
While the idea of a transparent car is still in development, never say never. Especially if a transparent car can save lives and prevent accidents by allowing the driver to see absolutely everything that's surrounding the vehicle.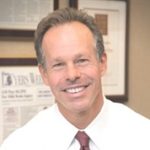 Named a "Leader in the Law" and "Lawyer of the Year" by Michigan's largest legal newspaper for his record-breaking auto accident verdicts, settlements and advocacy work in preventing wrecks, Steven Gursten heads Michigan Auto Law—a firm dedicated to serious motor vehicle accident injury and wrongful death cases.