Ever have one of those  trips behind the wheel when it seems all of the drivers around you aren't  following the rules – just to  get under your skin?
Just yesterday,  I was coming from court in  Detroit when a driver going 25mph in a 40 mph zone started speeding up as I attempted to pass her. This driver was also texting. And a ways up the road, two people riding on a small Spree moped wobbled into traffic without any turn signals, right in front of a van that was speeding toward them as they made a dangerous left turn. Once I got to my destination, a huge truck was taking up several parking spaces and I had to drive around for a while until I found a parking spot.
We've all been there. This not-so-fun drive got me thinking… aside from  being illegal and dangerous, these driving maneuvers were stressful and annoying!
I got back to my office, wondering if there was a list on biggest pet peeves while driving.  Sure enough, there is.
Biggest driving pet peeves
Turns out the Consumer Reports National Research Center did a survey to find out what annoys drivers in the U.S. most. The closer the number to 10, the bigger the pet peeve among those researched.
Here they are:
Texting on a cell phone while driving: 8.9
Able-bodied drivers parking in handicapped spaces: 8.7
Tailgaters: 8.4
Drivers who cut you off: 8.3
Speeding and swerving in and out of traffic: 8.2
Taking up two parking spaces: 7.7
Talking on a cell phone while driving: 7.6
Not letting you merge into a lane: 7.6
Not dimming high beams when approaching: 7.6
Not using turn signals: 7.5
Slow drivers dawdling in the passing lane: 7.3
Jaywalkers stepping in front of your car: 7.3
Excessive horn honking: 7.1
Slowing down to "rubberneck" at accidents: 7.0
Not turning on headlights when it's raining or at dusk: 6.8
Drivers who are indecisive about when to turn: 6.6
Slow drivers on a two-lane road who won't pull over: 6.5
Not going when the light turns green: 6.1
Bicyclists who don't let you by: 5.8
Cranking up the radio volume: 5.7
Is there something that perturbs you while driving that's not on this list? Share it with us by commenting on our Michigan Auto Law Facebook page.
Please, drive safe everyone.  And remember, even if you get annoyed by other drivers, avoid road rage or becoming involved with a driver on the road who has road rage. Here's a blog post I wrote about what to do if you're faced with an aggressive driver.
Related information: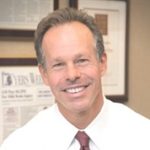 Named a "Leader in the Law" and "Lawyer of the Year" by Michigan's largest legal newspaper for his record-breaking auto accident verdicts, settlements and advocacy work in preventing wrecks, Steven Gursten heads Michigan Auto Law—a firm dedicated to serious motor vehicle accident injury and wrongful death cases.