As an insurance lawyer and head of a law firm known for helping auto accident and injury victims, I'm always asked about what insurance company I have, which auto insurance companies I think are best, and which insurance companies are the worst.
Real life is very different from what we see on television. And there's probably no better example than insurance companies. The ones who often treat crash victims the worst usually spend the most money on their advertising. We are used to a constant barrage of insurance company commercials, with each one trying to seem like the warmest, fuzziest and most protective.
People understand they can't trust what they see on television, and there is real confusion out there on which insurance companies you can really trust to protect you. Add to this that insurance policies are genuinely confusing, and there are so many options and different types of coverage that you can buy.
To help cut through this confusion, our lawyers have put together a free, downloadable guide that's based on our years of working with (and yes, suing) nearly every auto insurance company:
The Attorneys' Guide to the Best Auto insurance Companies (and the ones our attorneys recommend that you should avoid)
This guide of the "best and worst insurance companies" includes:
Our attorneys' picks for the four best auto insurance companies in 2013.
Our attorneys' list of the ones we think are the worst insurance companies.
Real life examples from our own cases from real clients.
How each of the "best" and "worst" insurance companies treat accident victims.
Tips on how to choose the insurance company that will best protect you and your family.
This book is based on real experiences of our lawyers; who deal with insurance companies every day, and who see first-hand how they treat people after they've been in car and truck accidents and need to make a claim for No-Fault benefits. We've also provided the quantitative data that coincides with our experiences.
Our goal is to help Michigan drivers find the best insurance, and call out the insurance companies who have a habit of abusing their insured customers while running commercials about how wonderful they are.
Related information: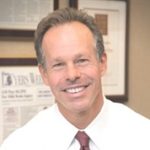 Named a "Leader in the Law" and "Lawyer of the Year" by Michigan's largest legal newspaper for his record-breaking auto accident verdicts, settlements and advocacy work in preventing wrecks, Steven Gursten heads Michigan Auto Law—a firm dedicated to serious motor vehicle accident injury and wrongful death cases.