National Teen Driver Safety Week continues. Throughout the week, I've been writing about the importance of educating teen drivers on how to drive safely and responsibly —  and especially the extreme dangers of distracted driving.
On that note, I wanted to share this unbelievable video of a teen who is driving distracted to say the least (please disregard the swear word).
Click on this link to view the video: Multi-tasking while driving.
This teen is caught by the passenger of another vehicle on the freeway on video. He is reading a paper book. If that weren't enough, he's also reading a Kindle… and then he starts playing with his cell phone!
This behavior is shocking and may come off as funny, as the drivers in the other car are laughing. But it's not. This driver could easily crash and hurt himself and other drivers on the road.
Texting while driver is now the No. 1 killer of teen drivers, surpassing drunk driving car accidents, according to a recent study.
This is yet another example of what not to do when behind the wheel.
Here's a list of 5 tips to help prevent teen car accidents.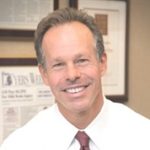 Named a "Leader in the Law" and "Lawyer of the Year" by Michigan's largest legal newspaper for his record-breaking auto accident verdicts, settlements and advocacy work in preventing wrecks, Steven Gursten heads Michigan Auto Law—a firm dedicated to serious motor vehicle accident injury and wrongful death cases.