TBI survivor, photographer to make documentary on brain injury
I read a touching article in the New York Times about a photographer who sustained a serious traumatic brain injury that I want to share today.
The story is called, "Photos, Like Like, Blurred and Re-Envisioned."
Brian Nice was a world-traveling fashion photographer for more than two decades, where he created precise images of beauty.
But a congenital cavernous malformation caused a brain bleed for the photographer in 2009, and two operations left him in a wheel chair without fine motor skills. Nice says he has erratic, double vision and that it's very difficult to hold conversations even though he's "mentally fit."
These challenging symptoms are typical of TBI survivors, and they can be very difficult for other people to understand. Because of his TBI symptoms, Nice must now take photos using a plastic Holga camera that creates flowing, double exposure images.
Ironic, since this is how Nice sees the world now.
He shoots from the windows of the home he now shares with his parents or from the windows of the car to and from physical therapy. This is a stark contrast from the more than 50 countries Nice worked in as a professional photographer before his brain injury, according to the Times article.
But he considers himself lucky.
Nice says when he was in the hospital and a long-term rehab center for nearly a year, he met people like himself with traumatic brain injury. Many of them were injured in car accidents from texting and driving.
In honor of these brain injury survivors and to raise awareness of TBI, Nice is setting out on a cross country road trip with a handful of his loved ones and a documentary filmmaker.
We wish Nice, who refuses to be a victim, good fortune. Nice is a fighter and an advocate to help people better understand TBI.
Related information: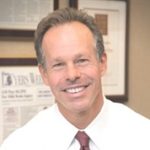 Named a "Leader in the Law" and "Lawyer of the Year" by Michigan's largest legal newspaper for his record-breaking auto accident verdicts, settlements and advocacy work in preventing wrecks, Steven Gursten heads Michigan Auto Law—a firm dedicated to serious motor vehicle accident injury and wrongful death cases.