Advanced car accident lawyer seminar by 360 Advocacy Institute provides new, invaluable information for attorneys to better protect your clients
Attorney Steven Gursten of Michigan Auto Law will be moderating and speaking at the first ever advanced legal seminar that solely focuses on auto accident litigation. "Auto Crash Litigation 3.0" is September 28-29 in Chicago, and it's being presented by the 360 Advocacy Institute.
The seminar's main objective is to teach attorneys litigating car accident cases how to take an auto or truck case that might be worth "X" – because of the successful implementation of  insurance claims software like Colossus  that insurance companies are using to keep auto accident settlements down –  and turn that amount into "Y." This can only be done if lawyers first understand what insurance companies are doing to improperly lower the value of these cases, and then learning the tactics to combat them so your client receives a just and fair settlement.
"Auto Crash Litigation 3.0"  will have some of the best injury lawyers from throughout the country sharing litigation tips on how to help lawyers better represent their clients amid such challenges  posed by the insurance industry. The experienced faculty will demonstrate how the correct discovery, mediation and trial prep can increase the value of your cases. The speakers will also share knowledge on improving negotiation skills and understanding common auto accident injuries, like herniated disks in the neck and back, brain injury, spinal cord injuries, fractures and burns.
My topic will begin the seminar and is called "Teaching Attorneys How to Develop  a Cutting Edge Auto Accident Legal Practice in the 21st Century." I will also be moderating the seminar both days.
I will discuss how attorneys can deal with new technology that car insurance companies use to low-ball median settlement values and take advantage of both accident victims and attorneys who are less familiar with auto accident litigation and how insurers today settle claims. In addition, I'll cover new challenges, including tort reform propaganda, the possible shift toward national No Fault insurance, politicization of the judiciary, and the threat to judicial independence in the age of Citizens United.
Many of these challenges are out of our control. But my talk will focus on solutions, and things we as attorneys can do within our own practices to sustain and protect our clients, such as focusing on one area of law, knowing the medical research about car accident injuries and treating clients with true compassion and constant communication.
It's important to stress that this seminar is not meant to teach injury attorneys how to make as much money as possible. The goal of this legal seminar is to help people. In my two decades as an injury lawyer, I've found the best attorneys are the ones who truly care about their clients and want to do their best for them.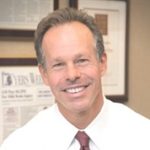 Named a "Leader in the Law" and "Lawyer of the Year" by Michigan's largest legal newspaper for his record-breaking auto accident verdicts, settlements and advocacy work in preventing wrecks, Steven Gursten heads Michigan Auto Law—a firm dedicated to serious motor vehicle accident injury and wrongful death cases.