Speed kills. As an auto accident attorney, that much is very clear in the cases I see and the people I represent.  Today, through technology, some local governments are installing cameras to stop speeding and to better enforce local speed limits. In some areas, these speed cameras are an increasingly common roadside installation.
But there's a debate on whether these speed cameras are really a good way to catch and control speeding, or if they're a tool of an overstepping government that's infringing on personal liberties.
For those of you who are unfamiliar with speed camera technology, a speed camera may be mounted beside or over a road to detect traffic violations such as speeding and running red lights. Speed cameras may also be linked to an automatic ticketing system.
In Michigan, where I practice law, legislators are trying to increase the speed limits, possibly up to 80 miles an hour on some highways. This is a move I'm against. I've been on record and interviewed by television and media as an expert attorney on the issue – and I've talked about how speed has played a role in many of my  serious car and truck accident cases. Many result from reckless speeding, and technology such as cell phones and texting has played a huge role because it takes away the cushion for people to perceive and react. Many studies on speeding show higher speeds cause more car accidents,  more deaths and more serious injuries.
Our top speed limit is 70 miles per hour, but as we know, drivers often go 80mph or more in zones slated for far less than 70mph.
But what about using speed cameras to better regulate the heavy-footed drivers out there who jeopardize others?  Those who zoom up behind you and pass during an icy snow storm, those who drag race and those to put the pedal to the medal in the fast lane up to 100 mph or more…
Currently, Michigan has not authorized speed cameras. But there are two proposed House Bills (4762 and 4763) that could make traffic ticket enforcement by way of cameras a reality.
Detroit Police Chief James Craig said last year that Detroiters are notorious for running red lights, and suggested speed cameras at intersections to capture such violations while also increasing revenue for the city and reducing the need for expensive traffic enforcement officers.
Nearly half of the states in the U.S. have communities that use cameras to issue citations to motorists who run red lights or speed, according to an MLive article, "Detroit police chief might support using cameras to issue traffic tickets; would you?"
Opponents of speed cameras, like ACLU – which announced opposition to the legislation in a letter to the House Committee on Transportation and Infrastructure in June – say that drivers can be unjustly ticketed for reasons such as funeral processions or avoiding emergency vehicles. The organizationa also noted poor cameras that improperly transcribe license plates and dole out unwarranted tickets.
In Iowa, speed cameras are a rule of the road.
The cameras now produce more than 200,000 tickets and $13 million in fines annually, according to a recent article by the Associated Press, "Iowa seeks to rein in the use of speed cameras."
But the popular tactic to catch speeders has now caused a backlash over civil liberties, with similar concerns that the ACLU posted about speed cameras in Detroit, as well as unfair speed traps.
Our attorneys want to hear from you.
Would you support automated traffic enforcement cameras to catch speeders?
Do you think speed cameras are too close to playing "big brother" and are unfair to people, or a way to save lives and prevent car accidents from speeders who put everyone on the road with them at risk?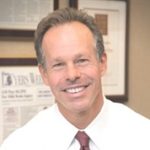 Named a "Leader in the Law" and "Lawyer of the Year" by Michigan's largest legal newspaper for his record-breaking auto accident verdicts, settlements and advocacy work in preventing wrecks, Steven Gursten heads Michigan Auto Law—a firm dedicated to serious motor vehicle accident injury and wrongful death cases.