Michigan 3-year-old dies after parent backs over her, use these tips to avoid terrible tragedy
How do you truly keep children safe around cars? And what can you do to prevent children from being hit when a car is moving in reverse?
It's a tough thing to think about, but it might save your child's life.The recent, tragic death of 3 year-old Sydney Ackerman in Michigan can't help but bring up the issue of backover accidents for parents.
A "backover accident" occurs when a vehicle coming out of a driveway or parking space backs over a child because the driver doesn't see the child. Backover accidents are common. They're especially heartbreaking because often, the parent is the driver and hits or runs over his or her own child. And the children are almost always very young in age.
Authorities in central Michigan say a Sydney was killed as she rode her bike when her father accidentally backed over her with a pickup truck. The accident occurred in Sheridan Township, about 80 miles north of Lansing. The Clare County Sherriff's Department said in published reports that her 38-year-old father didn't see anyone behind him.
According to kidsandcars.org, at least 50 children are being backed over in car accidents every week in the U.S.
With these grim statistics are terrible to consider, I feel as an accident attorney, it's better to talk about it before a backover accident happens.
I hope these tips from the National Highway Traffic Safety Administration help:
Teach kids: Teach your kids never to play in or around cars and trucks.
Supervise kids:  Watch them carefully when in and around vehicles.
Check your vehicle before driving: Always walk around your car and check the area around it before reversing.
Be aware of children: Know that the smaller a child, the more likely it is you will not see the child.
Teach kids to move away from a vehicle: They can do this when a driver gets in it or if the car is started.
Have kids stand to the side: Of the driveway or sidewalk, so you can see them as you're reversing.
Look behind: Make sure to look behind as you're reversing in case a child dashes behind your vehicle.
Actively check your mirrors: Do this while reversing, as children can move unpredictably.
Large vehicles have larger blind spots: Take extra care, as trucks and SUVS have bigger blind zones.
Keep toys, bicycles out of the driveway: This will prevent your children from playing in the danger zone. Teach your children to do the same.
Don't rely on detection devices: Backup cameras or warning sounds are helpful, but they can't take the place of you actively walking around your vehicle to make sure the path is clear of children. Plus, during the winter, the sensors can be covered by ice or snow, so they're not always accurate.
The key with backover accidents is that they are almost always preventable. We all should be thinking about these safety tips every time we reverse our cars.
Related information to protect your children: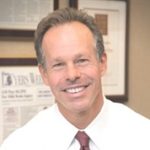 Named a "Leader in the Law" and "Lawyer of the Year" by Michigan's largest legal newspaper for his record-breaking auto accident verdicts, settlements and advocacy work in preventing wrecks, Steven Gursten heads Michigan Auto Law—a firm dedicated to serious motor vehicle accident injury and wrongful death cases.