In his recent open letter, Oakland County Executive L. Brooks Patterson defends Michigan's No-Fault insurance system as the best in the entire nation, while challenging the insurance industry talking points that the Michigan No- Fault law needs reform.
Patterson is known for being a savvy, fiscal conservative. What he says matters. And as a fiscally conservative Republican, he writes that the insurance system in Michigan is a great deal for our citizens, and that the No-Fault "reform" efforts proposed by the insurance industry lobby would be devastating for taxpayers.
No-Fault reform would be great for insurance companies, in other words, but would be a bad deal for taxpayers. This is because under the proposed No-Fault reforms, accident victims who suffer catastrophic injury would no longer have lifetime medical benefits for necessary medical care that's currently afforded under the No-Fault Law.
But they will still need medical care, so the cost of this medical care and attendant care that many people with brain injuries and spinal cord injuries rely on to survive — would be shifted and pushed onto Medicaid and Medicare. The end result would be the taxpayers footing the bill, not the insurance companies who are paid and who charge a premium to do this.
Here is a quick summary of some points Mr. Patterson tackled in his open letter:
1. If it No-Fault ain't broke, don't fix it: Patterson said not only does Michigan No-Fault provide "the country's best coverage for auto accident victims," but the "citizens of this great state have already voted twice to maintain" No-Fault just as it is.
2. Where's the proof?: Advocates of No-Fault reform imply change is needed, but Patterson responds that "these statements and associated efforts to dismantle Michigan's auto no-fault law are inflammatory and lack factual evidence."
3. Unwarranted No Fault insurance reform will hurt the most seriously injured auto accident victims: Said Patterson, "any attempt to change the current law without having independent third party financial information is reckless and would … destroy the livelihood of Michigan's catastrophically injured auto accident victims."
4. Michigan's health care system and economy will suffer: "Changing our current auto no-fault system … will be extremely harmful to our economy … (and to) the hospital system in the State of Michigan … It will destroy jobs," Patterson wrote.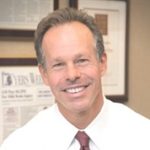 Named a "Leader in the Law" and "Lawyer of the Year" by Michigan's largest legal newspaper for his record-breaking auto accident verdicts, settlements and advocacy work in preventing wrecks, Steven Gursten heads Michigan Auto Law—a firm dedicated to serious motor vehicle accident injury and wrongful death cases.