Legislation proposes to close loopholes that enable secrecy in the Michigan Catastrophic Claims Association with FOIA and the Michigan Open Meetings Act
Under a pair of important new legislative bills recently introduced in the Michigan Senate, the Michigan Catastrophic Claims Association (MCCA) would be required to provide transparency and information regarding its process for calculating (and increasing) per-vehicle assessment rates.
The MCCA is an organization that pays the No Fault insurance claims of catastrophically injured auto accident victims — once those claims exceed $500,000. The MCCA raises funds to make those payments by imposing per-vehicle "assessments" on every auto insurer in Michigan.
Attention has been focused on the MCCA because when it increases the per-vehicle assessment rates, auto insurers pass the increased costs to Michigan drivers through increased auto insurance rates.
But the public has no information on how these assessments are calculated, what projections and assumptions the MCCA is using to justify these rate increases, and just how much money is actually in the MCCA fund.
Introduced in January 2013, by Senators Glenn Anderson, Steven Bieda, Vincent Gregory and Coleman Young II, Senate Bill 102 and Senate Bill 103 would require:
MCCA business be held at public meetings according to Michigan's "Open Meetings Act."
MCCA documents be subject to the requirements of Michigan's Freedom of Information Act.
The MCCA for its part has resisted all efforts to open its books and to allow the public (the taxpayers who fund it) to know about its inner workings. The MCCA has also been extremely guarded about the details and process by which it sets – and raises – its per-vehicle assessment rates. The meetings occur behind closed doors, and the officials on the MCCA board are also from the insurance industry. This has caused me in the past to write about the obvious problem of having the "foxes guarding the henhouse" and to question exactly how the MCCA makes its decisions and why we as taxpayers allow this to continue. For these reasons alone, I strongly applaud these bills.
Court orders MCCA transparency through FOIA compliance
Notably, the greatest advance toward establishing at least some transparency into the MCCA's rate-calculation process to date have occurred in the courts. Here's what I previously wrote about a recent Ingham County court ruling requiring the MCCA to comply with the Michigan Freedom of Information Act.
As a result of a lawsuit filed by the Coalition Protecting Auto No-Fault (CPAN) and the Brain Injury Association of Michigan, Ingham County Circuit Court Judge Clinton Canady III ruled that the MCCA was obligated to comply with the Michigan Freedom of Information Act.
The MCCA is, sadly, now appealing this ruling.
Governor Rick Snyder, a former CPA who has said that No-Fault reform is one of his top priorities for 2013, has remained silent on the issue of MCCA secrecy. One would think that Governor Snyder, of all people, would want to know what assumptions and projections that the MCCA is using so he and the Legislature could make a better and more informed decision on how Michigan reforms its insurance system this year.
Related Information:
MCCA appeals court reuling that says it must disclose its financial workings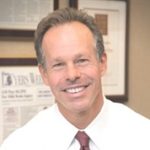 Named a "Leader in the Law" and "Lawyer of the Year" by Michigan's largest legal newspaper for his record-breaking auto accident verdicts, settlements and advocacy work in preventing wrecks, Steven Gursten heads Michigan Auto Law—a firm dedicated to serious motor vehicle accident injury and wrongful death cases.