Senate Bill 1 proposes putting insurance company bean counters in charge of how much care and treatment crash victims can receive; ends catastrophic injury coverage
The No-Fault reform ideas that Detroit Mayor Mike Duggan has backed in recent years – both in his failed D-Insurance plan and in the voted-down Duggan-Leonard-Theis legislation – have been rejected for good reason.
First and foremost, they were rejected because they would have done far more harm to car accident victims and drivers than good if they were ultimately enacted.
But – as is frequently the case with insurance-industry-backed politicians pushing legislation written by insurance-industry lobbyists – Republicans in Michigan's Senate have chosen to throw their support behind a "utilization review" proposal that would allow insurance company bean counters to dictate how much treatment and care victims will be able to receive.
This is no doubt a way for them to lay the groundwork for an inevitable reemergence of past proposals that No-Fault should include an HMO-type of pre-approval and doctor network similar to what Detroit Mayor Mike Duggan wanted with his disastrous D-Insurance.
The "utilization review" is just one of the several troubling and unacceptable "reform" ideas floated in the recently introduced Senate Bill 1.
Others include:
Eliminating unlimited necessary catastrophic injury coverage
Eliminating all No-Fault benefits for older drivers
Significantly, due to its glaring lack of specifics about any actual No-Fault reform plan, SB 1 is nothing more than just a bunch of over-heated talk about the insurance industry's hopes and dreams for squeezing even greater profits out of the No-Fault system and the drivers who are legally forced to buy into it.
To learn more, please click here.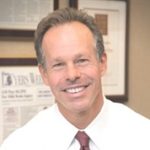 Named a "Leader in the Law" and "Lawyer of the Year" by Michigan's largest legal newspaper for his record-breaking auto accident verdicts, settlements and advocacy work in preventing wrecks, Steven Gursten heads Michigan Auto Law—a firm dedicated to serious motor vehicle accident injury cases and wrongful death lawsuits.