Report shows that No Fault "reform" would result in massive cost shift to taxpayers, cause more  bankruptcies, higher health and auto insurance, and increase strains on Medicaid and Medicare
Someone should have told Gov. Rick Snyder, who has been aggressively pushing No Fault "reform" in the state of Michigan, that you cannot make a silk purse from a sow's ear.
The auto insurance lobby and Gov.  Snyder have been trying to spin No Fault "reform" House Bill 4612 under the guise that it will save drivers money. In reality, drivers would save $10 a month and it would be guaranteed for one year only.  In exchange, the same drivers will  lose the right to receive lifetime necessary medical care if they're severely injured in a catastrophic auto accident.
But the insurance industry spin machine left something very important  out of the cost savings equation.  If HB 4612 does come to fruition, it would be a boondoggle to the auto insurance industry, because it would leave Michigan taxpayers footing an immense bill for injured auto accident victims' medical care:
The  $1 million proposed cap on No Fault medical benefits under HB 4612 will cost taxpayers as much as an additional $630 million per year, according to the House Fiscal Agency, in its May 30, 2013, 18-page Legislative Analysis of HB 4612.
Here's how it would work: Currently, the Michigan No Fault Law guarantees auto accident victims reasonably necessary and reasonably priced lifetime medical benefits if they're catastrophically injured in a car or truck accident. By eliminating that guarantee and replacing it with a cap on No Fault medical benefits, HB 4612 will shift the cost of catastrophic claims (that exceed $1 million) from the No Fault auto insurance system and the Michigan Catastrophic Claims Association (MCCA) to Michigan taxpayers.
The House Fiscal Agency examined the Michigan Catastrophic Claims Association's payouts in excess of $1 million on catastrophic claims exceeding $1 million between 1981 and 2012. Focusing on 2012 when "the MCCA paid $639.4 million in excess of $1.0 million" for claims exceeding $1 million, the HFA stated:
"Had HB 4612 (H-1), with its PIP benefit cap, been in effect during FY 2012, all other things being equal, the $639.4 million in payments described above would not have been made under the no-fault system [i.e., the MCCA]. This is illustrative of the magnitude in cost-shifting under this legislative proposal." [Emphasis added]
Below is a list of who will pay for this cost shift and how:
Out-of-pocket leading to bankruptcy: The median household income in Michigan is approximately $48,000, according to the U.S. Census Bureau. And the average payment in 2012 for back and neck or brain injury claims in excess of $1 million were approximately $98,000 and $158,000, respectively, according to HFA calculations. The figures clearly do not balance.
Medicaid and Medicare: Auto accident victims who are not independently wealthy or covered by a private health insurance plan would have to rely on Medicaid and Medicare. Additionally, Medicaid and Medicare claims for catastrophic auto accident injuries will cause the burden on taxpayers to skyrocket: "House Bill 4612 would have a significant … fiscal impact on the state budget, primarily on the state's Medicaid program," according to the HFA.
Health insurance: With more than $630 million in new, annual catastrophic claims liability coming their way, health insurance companies will surely raise their rates in preparation of the new risks they will be obligated to cover, and in addition to the rate increases for the Affordable Care Act.
Uninsured and Underinsured Motorist Coverage: These additional insurance coverages protect people if they're in an auto accident with a driver who does not have No Fault insurance. And relying on UM or UIM to cover catastrophic claims that have exceeded HB 4612's $1 million medical benefits cap will also cause rates to increase.
Lawsuits: There will be a lot more lawsuits as a result of injured auto accident victims suing the at-fault drivers. And the liability portion of all Michigan drivers' auto premiums will very likely rise. Existing liability coverage only covers pain and suffering damages. Expanding that coverage to include catastrophic claim costs in excess of $1 million, as well as all of the attendant are (in-home nursing services) litigation costs incurred by at-fault driver's insurance company, will come with a steep price tag.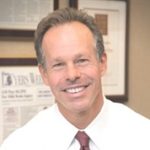 Named a "Leader in the Law" and "Lawyer of the Year" by Michigan's largest legal newspaper for his record-breaking auto accident verdicts, settlements and advocacy work in preventing wrecks, Steven Gursten heads Michigan Auto Law—a firm dedicated to serious motor vehicle accident injury and wrongful death cases.