As reported by The Detroit Free Press, according to AAA Michigan more Michigan travelers will hit the road this Memorial Day weekend:
About 1.1 million Michigan residents will travel 50 miles or more on vacation between Thursday, May 24 and Monday, May 28. That's an increase of 1.2% over 2011. Almost all travelers — 91% — will drive, with 6% flying and the rest going by bus or train.
And with increased traveler volume, there is an increased need for safety diligence. Tragically, last year's Memorial Day weekend saw 9 people killed in fatal crashes.
The National Highway Traffic Safety Administration's website is a great resource for driving safety tips. They cover a variety of driving safety topics including:
Aggressive Driving
Bicycle Safety
Child Safety
Distracted Driving
Impaired Driving
Motorcycle Safety
Safe driving is also an important subject to us on the Michigan Auto Law Blog. Here are some of our recent posts on safe driving:
As an attorney who focuses on assisting victims of automobile accidents, I witness first-hand how important driving safety is. I can't count the number of times that someone's failure to exercise even the most simple safe driving practices can have devastating consequences to another family.
This Memorial Day weekend, let's all work together to make Michigan highways safe by exercising good driving safety practices.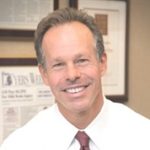 Named a "Leader in the Law" and "Lawyer of the Year" by Michigan's largest legal newspaper for his record-breaking auto accident verdicts, settlements and advocacy work in preventing wrecks, Steven Gursten heads Michigan Auto Law—a firm dedicated to serious motor vehicle accident injury and wrongful death cases.