New study shows many people injured in car accidents are being "undertriaged"
You would think when you're admitted to a  hospital for a car accident injury, that the doctors and nurses you see are competent and able to properly assess your medical situation so you receive the correct medical care.
But a new study casts doubt on this assumption.
Thirty four percent of major trauma patients were "undertriaged" in 2010, according to a new study by the Center for Pediatric Trauma Research and the Center for Injury Research and Policy at Nationwide Children's Hospital.
In other words, patients with severe injuries should be treated at level I or level II trauma centers, which have the resources to provide the best care. But one out of three major trauma patients in 2010 actually received their treatment at lower-level trauma centers or non-trauma centers, according to the American College of Surgeons' Committee on Trauma.
More than 40% of undertriaged patients were diagnosed with traumatic brain injury, making that the most common diagnosis.
This is a serious concern for car accident victims that I often write about, as many ERs and doctors completely miss the traumatic brain injury diagnosis. I will shortly be writing a more extensive analysis of how this effects car accident injury victims in Michigan on my Michiganautolaw.com blog, especially with our No Fault Law. In particular, I will discuss how many smaller hospitals are reluctant to transfer auto accident case,  because these cases make up such a significant part of revenue.
So why are so many people undertriaged?
Huiyun Xiang, MD, PhD, MPH, the senior author of the study shares his opinion:
Distance to trauma centers: Almost 43 million people in the U.S. live over an hour from a level I or level II trauma treatment facility, making it difficult for rural Americans to receive the treatment they need.
Untrained decision making: Most people who are injured don't need or call an ambulance, so family and friends are the decision makes as to where to take an injury victim instead of a medical professional. It's important to know the signs and symptoms of TBI.
Lack of training: Many medical professionals don't have the training to properly triage seriously injured patients.
Lack of facilities: According to the study, for every serious injury patient to be treated in level I or level II trauma centers, hospitals and trauma centers would have to increase their capacity by 51%.
How can you ensure you receive the right treatment for your car accident injury?
You and your family must be your own best advocate. Don't be afraid to seek second medical opinions. Push back if doctors don't seem to be referring to specialists for continuing problems or areas that seem especially concerning for you or a loved one. Ask for explanations when medical staff just aren't speaking your language and you don't understand their complicated medical terms. Push for answers if you're not receiving all of the information you need.
And remember, most attorneys who have experience with personal injury will offer free initial consultations. Sometimes an experienced attorney can also suggest what tests or specialists someone should have when a family doesn't have a lot of medical knowledge and feels they are not receiving the right care after a bad car accident.
Even after the initial triage stage, if your injuries persist, you may want to consider hiring an experienced auto accidentattorney to help you with  long term medical decisions, even if you have no desire to pursue a case against the at-fault driver.  Some states, such as Michigan, have No Fault insurance that can help even if you are the at-fault driver, and the medical care you can receive under No Fault is vital for serious injuries. In other states, an attorney can help create a life care plan as part of an auto accident settlement. In both cases, an attorney can help ensure there is an insurance company or a financial settlement that covers your medical care.
Feel free to call Michigan Auto Law if you have questions. We're here to help and offer advice at no charge.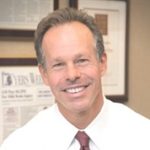 Named a "Leader in the Law" and "Lawyer of the Year" by Michigan's largest legal newspaper for his record-breaking auto accident verdicts, settlements and advocacy work in preventing wrecks, Steven Gursten heads Michigan Auto Law—a firm dedicated to serious motor vehicle accident injury and wrongful death cases.