As an attorney who helps people injured in serious automobile accidents, I see the benefits of our Michigan No Fault insurance system and the life-saving medical protections it provides every single day.
But there have also been some widely publicized abuses. Some lawyers and law firms, working together with certain medical providers, are committing outright fraud. I touched on this issue in one of my blog posts: "How to stop No Fault insurance fraud (and lower Detroit's high auto insurance rates)."
Of course, these abuses go both ways. From the auto insurers, there are way too many unjust denials. In a state like Michigan that has no bad faith laws, too many seriously injured accident victims are cut-off with impunity. There are also far too many unwarranted and costly delays in claims adjusters paying out No Fault (PIP) benefits, forcing people to hire lawyers and start unnecessary PIP (personal injury protection) lawsuits — for No Fault benefits they're clearly entitled under the law.
How can we protect Michigan's No Fault insurance system?
My answer to protecting our No Fault insurance system so it's helping injured accident victims could be simple:
The argument for medical provider fee schedules for No Fault
Here are some reasons medical services reimbursements under No Fault might work to remove a lot of the ugliness, fraud and legal shenanigans we see, while preserving the best of the system:
They would remove small No Fault cases from clogging our courts: We wouldn't have countless lawsuits, especially filed by medical providers and provider attorneys,  over what constitutes "reasonable charges."  Many of the provider lawsuits (and provider attorneys) would vanish completely.  This is a positive, as medical providers would then be paid a fair and reasonable amount promptly, without having to litigate what is a reasonable charge. We may even get back to seeing insurance company claims adjusters making payment 30 days after the medical service was provided, as our No Fault law is written.
They would help medical providers and doctors get paid: A truly fair rate of medical reimbursement would streamline medical billing and payment and reduce the type of costly litigation that is now everywhere on what is a reasonable medical charge. There would no longer be a need to hire lawyers and file provider lawsuits over a reasonable charge.
They would weed out many of the unethical attorneys who are taking advantage: A fair rate of medical reimbursement removes an entire layer of attorneys who are taking advantage of our No Fault system. I talk more about this here.
Aspects of No Fault that must remain intact to  protect auto accident victims
I am an attorney who protects people injured in auto accidents and my priorities are that they receive the best care that the No Fault law can provide.
I want to stress that I strongly oppose any efforts that will result in diminishing the quality of the medical care that people receive if they're injured in a motor vehicle accident. I oppose any efforts to take away No Fault protections and benefits from those who need them the most.
I also strongly oppose any efforts to drive doctors and hospitals away from providing necessary medical care to auto accident victims, as the proposed fee schedule in the House Insurance Committee's version of Senate Bill 248, which would cap doctors' and hospitals' fees at "150% of the amount that would be paid under Medicare," surely would.
The specifics of a compromise have yet to reveal themselves. But they are the answer to saving Michigan's No Fault insurance system.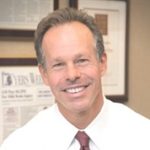 Named a "Leader in the Law" and "Lawyer of the Year" by Michigan's largest legal newspaper for his record-breaking auto accident verdicts, settlements and advocacy work in preventing wrecks, Steven Gursten heads Michigan Auto Law—a firm dedicated to serious motor vehicle accident injury and wrongful death cases.