Consumer Federation of America study shows Farmers, Progressive and Allstate routinely charge low-mileage drivers the same rates as high-mileage drivers
Should auto insurance companies charge low-mileage drivers lower auto insurance prices than high-mileage drivers?
The Consumer Federation of America thinks so. And our attorneys agree.
In a press release entitled, "Auto Insurers Fail to Reward Low Mileage Drivers," the CFA reported:
"[R]esearch show[ed] that large auto insurers frequently fail to reward drivers with low mileage despite a strong relationship between this mileage and insurance claims. In fact, three of the five largest insurers often give low-mileage drivers no break at all."
Using the same hypothetical buyer, the "CFA compared prices quoted to this driver for both 5,000 and 20,000 miles driven per year" and found that "Farmers, Progressive, and Allstate … often or always quoted the same annual premium for 5,000 and 20,000 miles driven annually."
The CFA's Director of Insurance (and former Texas insurance commissioner) J. Robert Hunter concluded:
"If insurers were to properly reward consumers for less driving, that would not only lessen their auto insurance costs, but also reduce the number of uninsured motorists, accidents, air pollution, and the impact on global warming …"

*    *    *

"Annual mileage is one of the few factors available in auto insurance pricing that not only is strongly related to accident claims but also is deemed fair by most Americans."

*    *    *

Significantly, the CFA also found that "State Farm is the only major insurer that consistently rewards drivers for low mileage," charging anywhere from 20% to 3% less to low-mileage drivers.
Mileage and insurance claims
The CFA states that "a strong relationship [exists] between [low] mileage and insurance claims," noting that "insurers acknowledge the relationship between mileage and losses":
"In a May 6, 2015 earnings call, Allstate President Matthew Winter noted that 'this trend [of increased claims and losses] is externally driven, primarily by miles driven.'"
Citing several studies, the CFA noted that "research clearly establishes strong relationship between [low] mileage and [lower] insurer losses," based on decreased claims frequency.
'Miles driven' in Michigan
The CFA's Hunter urged that states should – as Michigan does, where I primarily practice auto accident law – "insist that auto insurers appropriately use mileage in their rate-making."
Under Michigan's Insurance Code, the number of "miles driven" by an auto insurance consumer can be considered as a factor when an auto insurance company is determining how much to charge the consumer for coverage:
"Classifications … for [all] automobile insurance [coverages] shall be based … on … Average miles driven weekly, annually, or both." (MCL 500.2111(2)(a)(iii))
Related information:
What are the best – and worst – auto insurance companies for 2015?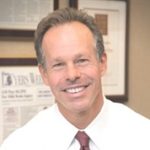 Named a "Leader in the Law" and "Lawyer of the Year" by Michigan's largest legal newspaper for his record-breaking auto accident verdicts, settlements and advocacy work in preventing wrecks, Steven Gursten heads Michigan Auto Law—a firm dedicated to serious motor vehicle accident injury and wrongful death cases.