What hasn't been making the news? How about after repealing Michigan's helmet law, Gov. Rick Snyder wants to reduce insurance to $250,000 for injured motorcycle operators
A lot of the latest Michigan No Fault Reform proposal, House Bill 4612, has been making the news. But what hasn't been making the news is how the effort to change Michigan's No Fault laws in HB 4612, which was recently proposed by Gov. Rick Snyder and Rep. Pete Lund (R-36th District), would single out and punish motorcycle owners and operators.
Under HB 4612, Gov. Snyder would cap No Fault medical benefits to a pitifully low cap of $250,000. This is in sharp contrast to the $1 million in insurance benefits cap that he has proposed for all other drivers injured in motor vehicle accidents.
What is curious is why Gov. Snyder has chosen to remain silent on why he would discriminate against people who are in even more need of insurance benefits – motorcycle owners and operators – and lower the cap to just a quarter of what he proposes for the rest of us. It should also be noted that this applies even when the injured motorcycle operator is completely innocent, as happens in so many serious motorcycle accident cases where a driver just doesn't "see" the motorcycle that is there to be seen.
Currently, injured Michigan auto accident victims — and motorcycle riders hurt in crashes with cars and trucks — receive reasonably necessary medical care for life under No Fault.
To put this s $250,000 medical benefits cap into perspective, imagine you are riding a motorcycle safely and following the rules of the road. Suddenly a car swerves into your lane and hits you, causing you to suffer catastrophic, life-altering injuries. But because you suffered life-altering injuries in a motorcycle accident, you may wipe out the cap by the time you leave the hospital.
If your medical care is cut off after you reach $250,000 in hospital and doctor bills, what are you to do for the rest of your life to survive?
Well, if Gov. Snyder has his way, after that $250,000 is quickly exhausted (likely in the first few months if you've suffered a traumatic brain injury or serious injury to the neck or back), you will be forced onto Medicaid to pay for the rest of your medical needs. This way, the insurance companies and apparently Gov. Snyder assume, it is better to make the taxpayers foot the bill instead of the insurance companies.
Of course, Medicaid only kicks in after you've already exhausted your entire life-savings to pay for your medical expenses after hitting the new $250,000 No Fault cap for motorcyclists.
And once you're on Medicaid, you could be "warehoused" in a cost-containment nursing home (you know, the ones that take Medicaid), where you will then receive the bare minimum of care and little to no physical therapy.
HB 4612 serves as an interesting one-two punch to responsible motorcycle owners, thanks again to Gov. Snyder.
First, he repealed the Michigan motorcycle helmet law last year, so motorcyclists are now free to ride with the wind in their hair. But now motorcyclists are far more at risk for suffering a catastrophic injury or death as a result of a motorcycle accident with a car or truck.
Even the early statistics show that the motorcycle helmet repeal is causing more deaths, more serious injuries and higher medical bills. See "Report: 21% reduction in motorcycle deaths if Michigan had helmet mandate."
And now, when motorcyclists' need for catastrophic medical coverage is at its greatest, the governor wants to lower medical protection coverage for motorcycle owners.
For more information and the latest developments, click here to visit Michigan Auto Law's No Fault Reform Resource Center.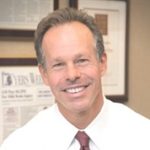 Named a "Leader in the Law" and "Lawyer of the Year" by Michigan's largest legal newspaper for his record-breaking auto accident verdicts, settlements and advocacy work in preventing wrecks, Steven Gursten heads Michigan Auto Law—a firm dedicated to serious motor vehicle accident injury and wrongful death cases.