Driver who fell asleep at the wheel survives farm post through windshield, highlights dangers of "drowsy driving" car accidents
I wanted to share this disturbing photo. It's not being offered for shock value, but to help people understand just how dangerous driving drowsy can be. And I want to offer some ideas on how people can protect themselves from driving fatigued before they cause a car accident.
In Michigan, where I practice law, an 18-year-old fortunately survived after this farm post went through the windshield of his car in Van Buren County.  He told deputies he fell asleep at the wheel, when his car traveled across the center lane into a farm field, hitting a farm post, according to an article on myfoxdetroit.com, "Farm post through windshield, driver survives."
The post went through the driver's side of the windshield, stopping just inches from the young man's body.
In this instance of falling asleep at the wheel, the driver thankfully survived. As an auto accident attorney of 18 years, I've seen cases where the end result was not as fortunate.  I've helped people where other  drivers fell asleep at the wheel, leaving innocent motorists paralyzed or killed.
"Drowsy driving" accidents are completely preventable. All it takes is for drivers to recognize the signs of fatigue and get off the road – before they fall asleep behind the wheel.
Consider the numbers. Although it is often  difficult to attribute a fatal vehicle crash to drowsy driving, the National Highway Traffic Safety Administration estimates that 2.5% of fatal crashes and 2% of injury crashes involve people falling asleep or who had impaired reaction time caused by drowsy driving. These estimates are probably conservative, though, and up to 5,000 or 6,000 fatal crashes each year may be caused by drowsy drivers, according to the Centers for Disease Control.
Here are some safety tips I'd like to share to help prevent drowsy driving:
Get enough sleep: Yes, it is obvious. Adults need seven or eight hours of sleep a day, according to the National Institutes of Health.
Sleep disorders: If you have one, make sure to seek treatment and follow the laws and medical restrictions for driving.
Don't drink or take medication that causes drowsiness: Most people don't realize, but those who take sleeping pills the night prior are at risk of drowsy driving accidents the next day. Even allergy medication can cause drowsiness. For more information, read my blog post, "What happens if I cause a car accident while on sleeping pills?"
Recognize the warning signs of drowsy driving: They include yawning or blinking frequently, difficulty remembering the past few miles driven, missing your exit, drifting from your lane, hitting a rumble strip.
If you experience the warning signs: Stop.  Pull over to rest or change drivers.
It's not enough to turn up the tunes or open the window for fresh air.  Better to stop than it is too kill someone else. Or yourself.
Related information: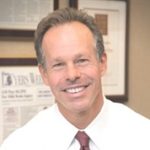 Named a "Leader in the Law" and "Lawyer of the Year" by Michigan's largest legal newspaper for his record-breaking auto accident verdicts, settlements and advocacy work in preventing wrecks, Steven Gursten heads Michigan Auto Law—a firm dedicated to serious motor vehicle accident injury and wrongful death cases.