Did you know?
Insurance companies in states like Michigan can use use drivers' credit scores and personal credit score information to determine how much to charge for auto insurance.
That's right, your credit score can determine how much you pay for your auto insurance.
It's called "insurance scoring" or "insurance credit scoring" or "credit-based insurance scoring," and it's ugly. But the Michigan Supreme Court deemed it "permissible under the Insurance Code".
Here are 7 tips that drivers should know about how auto insurance companies can and will use your credit scores and credit information to charge you more:
Impact on auto insurance prices – Insurers are using consumer credit scores and credit information to determine how much to charge the person for auto insurance.
Insurance credit scoring is legal in states like Michigan – some insurance lawyers have called the rather activist Republicans sitting on the Michigan Supreme Court the insurance companies best friends – and they certainly made the insurance companies happy when they ruled that the practice of insurance credit scoring is legal in Michigan.
Limits – There are limits on how insurers can use credit information. For example, insurers cannot use credit scores to refuse coverage or refuse to renew existing coverage.
Credit history inquiries cannot hurt a person's "insurance score." – Insurance companies cannot use credit history inquiries "as a negative factor" in calculating an insurance score or "in reviewing credit information.
Right to request to be "rerated" – An insured has the right to request and the insurer has the obligation to obtain a new credit report or insurance score and rerate the insured.
Request for Exceptions – An auto insurance company shall provide reasonable exceptions for an insured or insurance applicant whose credit information has been directly influenced by certain circumstances beyond their control.
Disclosure Requirement – Insurers must disclose that the insurer uses "credit information" or a "credit-based insurance score" in determining the price it will charge for auto insurance.
Learn more about how auto insurance companies can use your credit score and read reader reactions at The Michigan Auto Law Blog.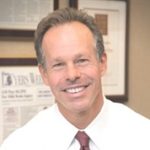 Named a "Leader in the Law" and "Lawyer of the Year" by Michigan's largest legal newspaper for his record-breaking auto accident verdicts, settlements and advocacy work in preventing wrecks, Steven Gursten heads Michigan Auto Law—a firm dedicated to serious motor vehicle accident injury and wrongful death cases.