Take a #TrafficSafeSelfie, make a pact to not text and drive and prevent crashes
Summer is the deadliest season for young drivers. But telling just one friend about Global Youth Traffic Safety Month could save a life and help change those statistics.
The attorneys at Michigan Auto Law are partnering with the National Organization for Youth Safety (NOYS) to help prevent car accidents involving young drivers throughout the month of May.
Consider the statistics on teen driving car accidents, according to the National Highway Traffic Safety Administration:
Motor vehicle crashes are the leading cause of death for teens in the U.S.
Each year, more than 5,000 teens (ages 16-20) are killed in passenger vehicle crashes.
Teens are at far greater risk of death in an alcohol-related crash than the overall population, despite the fact that they're below the minimum drinking age in every state.
This month is a time to empower youth to develop and lead traffic safety education projects, support law enforcement and affect legislation to protect teen drivers.
So, what can teen drivers do to help spread the word?
We're doing our part by having our attorneys speak about teen distracted driving in schools throughout Michigan, having our own certified inspector perform child safety seat evaluations and raising awareness through our Auto Lawyers Blog and on social media.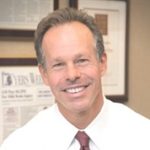 Named a "Leader in the Law" and "Lawyer of the Year" by Michigan's largest legal newspaper for his record-breaking auto accident verdicts, settlements and advocacy work in preventing wrecks, Steven Gursten heads Michigan Auto Law—a firm dedicated to serious motor vehicle accident injury and wrongful death cases.