A list of recalled Evenflo car seats and what to do if you have one
Have an Evenflo carseat? You definitely want to take a second look at the model and year, as the manufacturer is recalling more than 1.3 million child safety seat buckles.
Here's the reason for the recall, according to Evenflo:
"These select models use a harness crotch buckle which may become resistant to unlatching over time, due to exposure to various contaminants (like food and drinks) that are present in everyday use of the convertible car seat or harnessed booster by toddlers. This condition may make it difficult to remove a child from the vehicle. There is no such risk if the buckle is functioning normally."
Thankfully, Evenflo has received no reports of injuries to children in connection with the recalled buckles.
What Evenflo car seat buckles are recalled?
The recall includes buckles used in a number of children's convertible and booster seat models manufactured between 2011 and 2014.
The recall includes some of Evenflo's Momentum, Chase, Maestro, Symphony, Snugli, Titan, SureRide and SecureKid models. The affected seats have model number prefixes of 306, 308, 310, 329, 345, 346, 371 or 385.
Take a look at the retailer notice for a list, identified by the name, model number prefix and date of manufacture.
What should I do if my car seat is on the list?
Parents and caregivers with these seats can request a replacement kit for their seat, which includes new buckles and instructions.
Contact Evenflo at (800) 490-7591 or online at www.buckle.evenflo.com.
You can also contact the National Highway Traffic Safety Administration Vehicle Safety Hotline at (888) 327-4236 or go to www.safercar.gov.
May is National Youth Traffic Safety Month. And that makes now a great time to reevaluate your child's safety seat to make sure it's properly installed, Evenflo or not.
Well-meaning parents often make mistakes installing car seats, and that can have devastating consequences for children injured in car accidents. That's one reason why Michigan Auto Law now offers free child car seat inspections and installations by appointment at our Farmington Hills office.
All of our attorneys pitched in and pay to have a certified car seat installer available for our clients and the public by appointment. Call today to have your child safety seat inspected.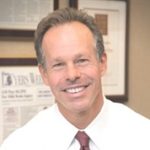 Named a "Leader in the Law" and "Lawyer of the Year" by Michigan's largest legal newspaper for his record-breaking auto accident verdicts, settlements and advocacy work in preventing wrecks, Steven Gursten heads Michigan Auto Law—a firm dedicated to serious motor vehicle accident injury and wrongful death cases.