Detroit Mayor Mike Duggan has proposed an insurance plan aimed at saving Detroiters money on their car insurance, which is among the highest in the nation.
But under his "D-Insurance" plan, Detroiters would lose far more No Fault insurance benefits and important legal protections than they stand to gain in savings. As an auto accident attorney, I definitely understand Mayor Duggan's purpose, which is to retain Detroiters and protect them with No Fault insurance, especially the low-income residents that must choose between putting food on the table and insuring their cars.
But this is not the way to do it.
Below are my reasons why the D-Insurance plan would be detrimental to Detroit drivers:
$25,000 No Fault cap: For all No Fault medical care, wage loss AND replacement services – combined.
Managed care – No choosing your own doctors: Auto accident victims would no longer be able to choose their own doctors. Instead, they would be required to see a doctor in their insurer's "limited provider network." These doctors will have every incentive to keep people within the $25,000 medical No Fault cap, as it now works in the workers compensation system.
Pre-authorization based on necessity: The D-Insurance plan would require "preauthorization" for medical treatment and care based on what the insurer determines is a "medical necessity." This is an incredibly high threshold, and in reality it means critical medical treatment can now easily be refused.
No guarantee of long-term savings: Even though savings have been "promised," none are guaranteed by Duggan's D-Insurance plan.
On June 3, 2015, the Senate Insurance Committee approved the Motor City mayor's "D-Insurance Proposal" and recommended its passage by the full Michigan Senate. The D-Insurance Plan, which is identified as the "Substitute for Senate Bill No. 288" or "S-3," is a substitute for Senate Bill 288.
For more information, take a look at my blog post on the top 8 problems with Mayor Duggan's D-Insurance plan.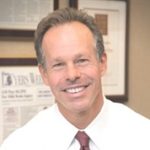 Named a "Leader in the Law" and "Lawyer of the Year" by Michigan's largest legal newspaper for his record-breaking auto accident verdicts, settlements and advocacy work in preventing wrecks, Steven Gursten heads Michigan Auto Law—a firm dedicated to serious motor vehicle accident injury and wrongful death cases.