States consider Google Glass bans as safety, distracted driving concerns are raised
Google Glass – a wearable computer with an optical head-mounted display – has been causing all sorts of interesting legal questions, and considerable confusion, on whether it's both legal to wear and safe to wear while driving a car.
Glass actually displays information in a Smartphone-like, hands-free format, that can communicate with the Internet via natural language voice commands.
In Michigan, where I practice law, there's no case or statutory authority directly on point – yet.  My own personal legal opinion, and in fairness I have been practicing automobile accident law for nearly 20 years, is that Google Glass is not legal to wear behind the wheel in Michigan and the vast majority of other states today.
There's a common traffic law that most people have never even heard of, but that exists in many states, that would seem to prevent drivers from wearing Google Glasses when driving a car.
The Michigan version of this traffic law states prohibits:
Drivers from "operat[ing] a motor vehicle … upon the highways of this state with … [an] electronic device that displays a video image that can be viewed by the operator while the motor vehicle is in motion." (MCL 257.708b(1))
What happens when the law isn't catching up to technology
What is also interesting is that several states are trying to catch up to the technology.  Some are taking a proactive approach to safety and preventing distracted driving car accidents by banning Glass while driving all together.
Gary Howell, a member of the West Virginia House of Delegates, has introduced a bill to ban drivers from wearing Google Glass. Similar measures have been introduced in at least five other states, according to an article in Bloomberg News, "Driving Under the Influence of Cat Video Leaves States Wary."
Howell says he has a terrifying vision of a motorist speeding down the road, wearing Google Glass and being distracted by a cat video.
It may sound funny, but the reality is a car accident under these circumstances is entirely preventable —  and ridiculous.
What do you think? Should lawmakers ban Google Glass?
Related information:
Is driving with Google Glass distracted driving? 
Google Glass Explorers: How they "see" using Glass while driving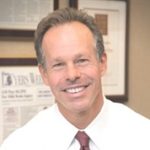 Named a "Leader in the Law" and "Lawyer of the Year" by Michigan's largest legal newspaper for his record-breaking auto accident verdicts, settlements and advocacy work in preventing wrecks, Steven Gursten heads Michigan Auto Law—a firm dedicated to serious motor vehicle accident injury and wrongful death cases.