I've seen the devastating effects prescription drugs have when people get behind the wheel in many of my cases as an auto accident injury attorney. Even when people take the prescribed prescription and think they're doing the right thing, they can remain drowsy and groggy for hours and even days afterward.
The other epidemic is people self-medicating and taking more than the doses they're prescribed. Many people are addicted to these pills that also cause drowsiness, especially the popular pain meds like Oxycodone and anti-anxiety meds like Xanax.
Now, drivers are more likely to test for multiple drugs in their system as prescription drugs become more prevalent, according to a recent study in Public Heath Reports. The study found:
In 1993, about one in eight drivers were using more than one drug, but by 2010, it was closer to one in five. The number of drivers with three or more drugs in their system nearly doubled in this period, increasing from 11.5 to 21.5 percent.
The study identified several drug use trends. Almost 60% of marijuana-only users were younger than 30, but 39% of prescription users were 50 or older.
It's also  important to note that it's not just prescription drugs that can cause drowsiness that leads to car accidents.
Even over-the-counter cold medications can make you sleepy and potentially dangerous behind the wheel. A 2013 CDC report estimated that up to 33% of all fatal car crashes involve a drowsy driver.
How does the use of a psychoactive (mind-altering) drug makes driving potentially unsafe? Just like drinking alcohol, the effects of specific drugs depend on how they act in your brain, but all can impair the functions necessary for the safe operation of a vehicle, including motor skills, balance and coordination, spacial orientation, attention, reaction time, and judgment, according to National Institute on Drug Abuse (NIDA).
Many people are still under the illusion that prescription drugs are somehow safer than illegal drugs, but it's important to realize that prescription medications like hydrocodone and oxycodone are opioids, which are very similar to heroin, according to a recent article by Dr. Mercola.
Being on the road is just getting more dangerous. Now we have to worry about prescription drugs in addition to drunk driving, distracted driving and drivers on illegal drugs. One of the ways we can combat these accidents is by prevention.
Make sure to ask your doctor when it's safe to drive under your prescriptions.
I also wrote this blog post with tips to prevent drowsy driving car accidents.
Related information:
What happens if I cause a car accident while using prescription drugs?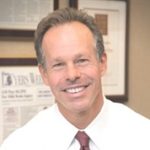 Named a "Leader in the Law" and "Lawyer of the Year" by Michigan's largest legal newspaper for his record-breaking auto accident verdicts, settlements and advocacy work in preventing wrecks, Steven Gursten heads Michigan Auto Law—a firm dedicated to serious motor vehicle accident injury and wrongful death cases.