Michigan Driver Responsibility Fee ended October 1st; Detroiters with fee-related suspensions can get free licenses reinstatements through December 31st
Elimination of the Michigan Driver Responsibility Fee will be a huge relief for many Detroiters as it lessens the high cost they're forced to pay to drive in the Motor City.
As of October 1, 2018, the Michigan Driver Responsibility Fee has ceased to exist. A two-year financial penalty for drivers with 7 or more points on their driving record and/or convictions for extremely dangerous driving, the fee was intended to make Michigan roads safer while generating considerable revenue for the state.
However, lawmakers determined the desired effect no longer justified the financial burden on drivers and families and, thus, passed laws in March 2018 to end the fee.
Detroit drivers comprised nearly one fifth of Michigan motorists with unpaid driver responsibility fees, which for many resulted in suspension of their driver's licenses.
Importantly, driver's licenses that have been suspended for non-payment of the fee can be reinstated for free through December 31, 2018, for drivers in Detroit and throughout Michigan.
To learn more, please check out my blog post, "No more…Michigan Driver Responsibility Fee Waived in 2018."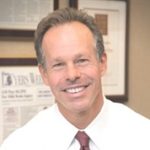 Named a "Leader in the Law" and "Lawyer of the Year" by Michigan's largest legal newspaper for his record-breaking auto accident verdicts, settlements and advocacy work in preventing wrecks, Steven Gursten heads Michigan Auto Law—a firm dedicated to serious motor vehicle accident injury and wrongful death cases.