Insurance companies in a minority of states, including Michigan, are allowed to look at your credit score in determining your car insurance rates. Yes, the practice of insurance companies looking at credit rates is discriminatory. But if you live in a state that allows insurance companies to use credit scoring, there is not much you can do other than hope your state legislature enacts more consumer friendly law.
There are a number of problems with insurance companies using credit scoring in determining rates. Credit ratings are notoriously inaccurate. They are also very difficult to correct once you identify something inaccurate.
Using credit ratings to determine auto insurance rates also penalizes responsible people in addition to those in financial hardship. As far as I can tell, a decision by someone to pay off their credit cards in full and avoid credit and/or cancel a credit account does not make anyone a better driver or prevent car crashes. But it does hurt your credit score and therefore can raise your auto insurance rates.
So, here's an interesting question: if you live in a state where insurance companies can use your credit score as a factor in determining your car insurance rates, can you hurt your credit scoreby shopping for auto insurance? Would that have a negative effect on your credit score?
Most people would guess that the answer is yes. When an insurance agents pull up your credit report, it creates an "inquiry" on your credit history. Frequent credit inquiries can lower your credit score. Right?
But shopping for auto insurance actually does not lower your credit score.
Here's why: There are two types of credit inquiries, hard pulls and soft pulls. Soft pulls are the kind of "pull" that an insurance agent will complete when factoring your insurance quote, and soft pulls do not leave a mark on your credit score.
Hard pulls: Hard pulls refer to credit inquiries for acquiring credit as from a lender, credit card company or a credit card. Hard pulls can lower your credit score.
Soft pulls: Soft pulls refer to inquiries that review your credit score. Soft pulls are not noted on your credit report, except for listing the name of the entity that made the request. Soft pulls do not lower your credit score.
As an insurance lawyer for nearly 20 years, my best advice to save money on auto insurance is to use an independent insurance agent. Independent agents can quote from more than one auto insurance company. Independent insurance agents have less conflicts of interest in selling you insurance than a "captive" agent does who only quotes from one company, and will try to make sure that you choose insurance coverage that is the best fit to protect you and your family.
For example, some insurance companies do not sell underinsurance, but if you go to an agent for a company that doesn't sell underinsurance, they won't tell you about it because it can mean losing your business. Indpendent agents can better help guide you toward an auto insurance policy that's right for you.
Related information:
Book: What auto insurance is right for me?
The Insurance Attorneys' Guide to the Best and Worst Auto Insurance Companies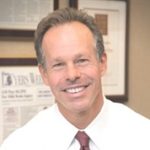 Named a "Leader in the Law" and "Lawyer of the Year" by Michigan's largest legal newspaper for his record-breaking auto accident verdicts, settlements and advocacy work in preventing wrecks, Steven Gursten heads Michigan Auto Law—a firm dedicated to serious motor vehicle accident injury and wrongful death cases.