Alternative changes to Michigan's No Fault law would actually reduce auto insurance rates and hold auto insurance companies accountable for the MCCA fund
A group of Democratic representatives from Detroit is planning to introduce alternative changes to Michigan's No Fault law, with the goal of reducing auto insurance rates and holding the auto insurance companies accountable for the Michigan Catastrophic Claims Association (MCCA).
The MCCA is run by auto insurance company executives and covers medical care for auto accident victims exceeding $500,000 in claims. Michigan auto insurance consumers pay an annual per-vehicle assessment to populate the MCCA fund ($186 starting in July). And people with catastrophic injuries, like spinal cord injuries and brain injuries, rely on this fund.
The Democratic package of bills is in its draft stage. According to published reports, the package of bills will include legislation that would:
Restructure the MCCA board with public interests instead of insurance executives.
Collect the MCCA assessment through the Secretary of State's office, instead of through insurance companies.
Prohibit insurance companies from considering a driver's credit history, occupation and education to determine rates.
Require insurance companies to justify rate increases.
Prohibit insurance companies from pushing vehicles to collision shops they own.
The legislation will be for drivers throughout Michigan, but legislators point to making auto insurance more affordable in urban cities like Detroit, where it's estimated that more than half of the drivers are driving without auto insurance. Detroiters also call this "driving dirty."
This new package of bills is an alternative to Gov. Snyder's No Fault "reform" plan of HB 4612. Snyder, the insurance industry and the Republican lawmakers who proposed HB 4612, say that it's the cost of Michigan No-Fault that drives up auto insurance rates, and that the MCCA fund is unsustainable.
But although Michigan auto insurance consumers pay for the MCCA fund through a per vehicle yearly assessment included in their auto insurance, currently, we do not know how much money is in it.
HB 4612 aims to cap No Fault benefits to $1 million. Currently, auto accident victims in Michigan receive reasonably necessary No-Fault benefits for as long as they're necessary. It would also dismantle the MCCA.
After accident victims hit the proposed $1 million benefits cap, they would be pushed on to Medicaid for their care. This way, taxpayers would end up footing the bill, instead of the auto insurance companies that are supposed to be protecting them.
Here are other changes that would greatly affect auto accident victims under HB 4612.
Snyder claims HB 4612 will bring down auto insurance rates by $125 per vehicle in the first year. But in reality, his bill may actually raise insurance rates due to extra fees and assessments, such as a $21 million annual assessment to raise funds for the new "Michigan Automobile Insurance Fraud Authority," and a $25 cost to fund Medicaid.
Kudos for the Detroit representatives for coming up with a solution that will actually save drivers' money on their rates while protecting their No Fault rights.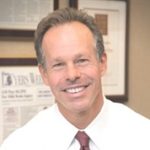 Named a "Leader in the Law" and "Lawyer of the Year" by Michigan's largest legal newspaper for his record-breaking auto accident verdicts, settlements and advocacy work in preventing wrecks, Steven Gursten heads Michigan Auto Law—a firm dedicated to serious motor vehicle accident injury and wrongful death cases.