To turn your child or not?  Parents confused on rear- or front-facing car seats
Far too many parents are making a potentially dangerous mistake when securing their children into car seats, according to a new study published in the Journal Academic Pediatrics.
The big mistake: Transitioning their child to a forward-facing car seat too early.
The study results state that a whopping 75% of parents do this. It's called "Looking Back on Rear-Facing Car Seats: Surveying U.S. Parents in 2011 and 2013.:
The rule of thumb for parents regarding car seats, according to the National Highway Traffic Safety Administration, is to keep your kids rear-facing for as long as possible, up to three years old or until your child reaches the top height or weight limit allowed by your car seat's manufacturer.
In Michigan, where I practice law and sadly have been involved in far too many car accidents involving infants, the recommendation from Michigan's Office of Highway Safety Planning is similar: "All babies and toddlers should ride in rear-facing car seats until they are 2 years old or until they reach the highest height or weight limit allowed by the car seat."
Researchers polled parents about when they transitioned their children to forward-facing seats. In 2011, 33% of parents of 1- to 4-year-old children who had been turned to face forward  turned at or before 12 months and 16% turned at 2 years or older. In 2013, 24% of parents of 1- to 4-year-old children who had been turned to face forward turned at or before 12 months and 23% turned at 2 years or older.
Lead study author Michelle L. Macy, M.D., clinical lecturer of pediatric medicine at the University of Michigan, told Yahoo Parenting, "… on average, parents turn their children around anywhere between 13 and 15 months old, which is too early."
Why are parents making this mistake? It's hard to say. I've watched the parents who I represent be deposed by insurance defense attorneys over the years, and most parents will answer the question that they weren't sure  of what the car seat law was.
We do a terrible job and public disservice teaching parents what the car seat laws are. In my own experience, even many pediatricians are not actually sure of the car seat law.
The other reasons I've heard is that well-intentioned parents want to keep an eye on their kids while they drive, and assume it's safer to turn them forward. Many parents also assume their children are too large or too heavy to face the rear. Finally, many parents- especially those who battle low back pain – have an easier time removing children from cars when the children are facing forward.
The  child seat safety study concluded: "Delaying the transition to a forward-facing car seat still represents an opportunity to improve passenger safety in the United States. As common sources of information, clinicians may be influential in a parent's decision to turn their child's car seat to face forward."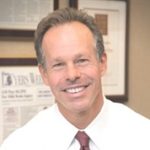 Named a "Leader in the Law" and "Lawyer of the Year" by Michigan's largest legal newspaper for his record-breaking auto accident verdicts, settlements and advocacy work in preventing wrecks, Steven Gursten heads Michigan Auto Law—a firm dedicated to serious motor vehicle accident injury and wrongful death cases.